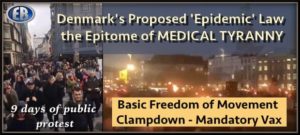 ER Editor:  UPDATE – A lady on Twitter living in Denmark has revealed, with immense joy, that the law has been overturned ("thrown into the bin") or some such good news for the Danish people. However, we so far have no independent confirmation of that. Here is the tweet, dated yesterday Nov. 15: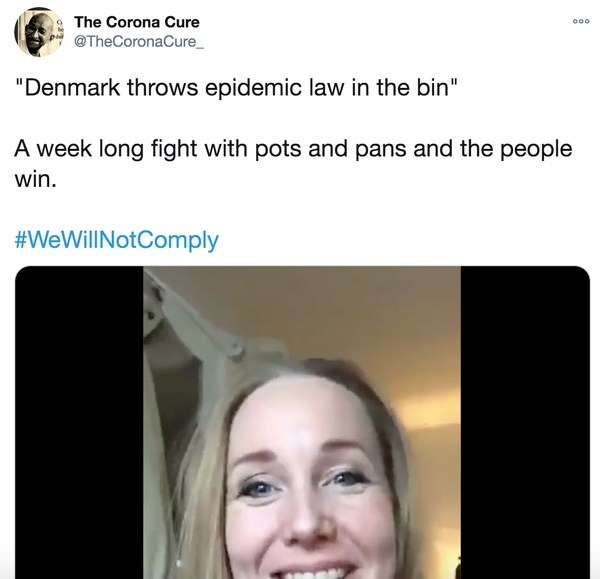 **
On Twitter, there have been some video clips of Danish people protesting, over at least 9 days, against the hugely tyrannical potential of the proposed government bill. Links are provided below.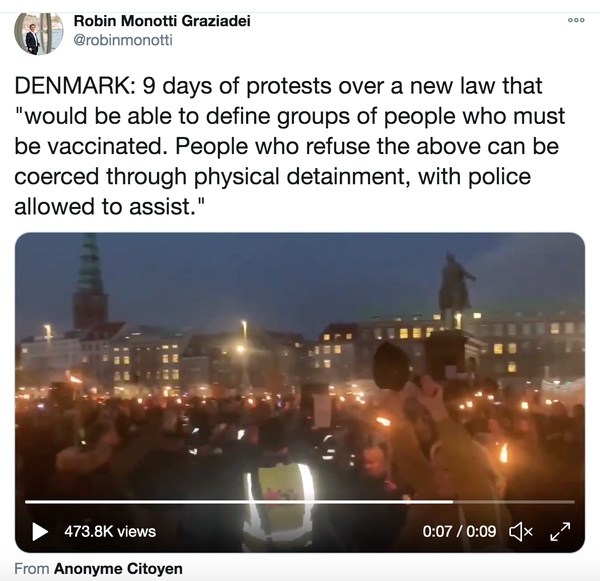 A couple of things occur to us: first, that a small EU country is being trialled with this legislative medical madness, a country with a far smaller population and less media exposure. Second, that if you take into account the professional associations below who are critical of this, there has to be a powerful hand pushing this law on the ruling Social Democrat party. For all our sakes, let's hope the protests prevail.
********
EXPLAINED: What is Denmark's proposed 'epidemic law' and why is it being criticised?