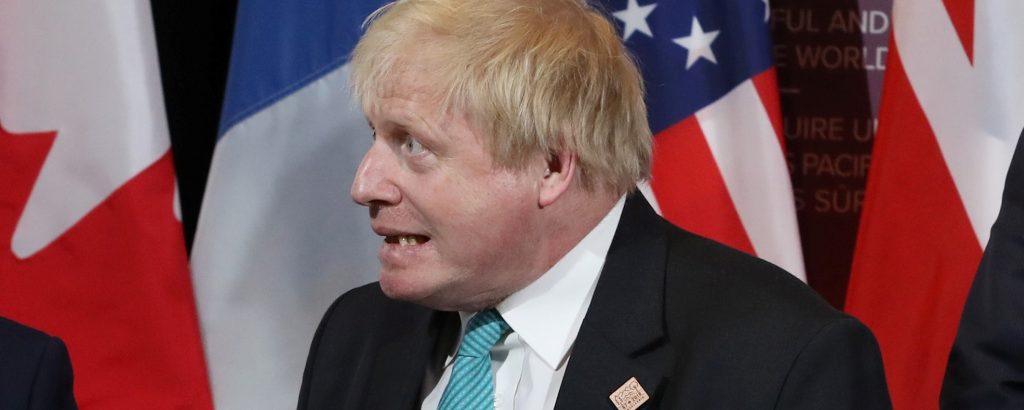 The Prime Minister has written a piece for today's Mail on Sunday pleading with his rebel backbenchers not to rebel on Tuesday when the new restrictions are put to a vote.
We can't blow it now. We can't just throw it all away – not when freedom is in sight. We have worked too hard, lost too many, sacrificed too much, just to see our efforts incinerated in another volcanic eruption of the virus.

Once again, the British people have come together to bring Covid under control. Once again, our collective efforts have paid off – and as I write the R rate is once again below one.

Across the country, the disease is no longer doubling in prevalence. It is halving. We did it before, in the spring, and now we have done it again.

But this time it is different. This time we know in our hearts that we are winning, and that we will inevitably win, because the armies of science are coming to our aid with all the morale-boosting, bugle-blasting excitement of Wellington's Prussian allies coming through the woods on the afternoon of Waterloo.

In months, or even weeks, we will have a viable vaccine against coronavirus – giving elderly and vulnerable people the durable protection they need. And we are not just backing one vaccine, but seven.

We have secured 40 million doses of the highly promising Pfizer-Biontech treatment, with millions possibly available by the end of this year. We have obtained 100 million doses of the Oxford-AstraZeneca vaccine that is now going for approval by the regulators at MHRA. And as of yesterday, the Government has bought a total of 7 million doses of the Moderna vaccine, which has proved 95% effective in clinical trials.
Pretty feeble stuff, not helped by the tortuous metaphors. Indeed, Boris's verbal gymnastics at a moment of such gravity feel sophomoric and inappropriate – and the same side of his personality was on display at a meeting with seven ministers last week when the decision to replace the national lockdown with a tiered system was made. According to the Sunday Times:
Boris Johnson could not quite decide if his attempts to channel Winston Churchill in the fight against the coronavirus had reached the equivalent of the Battle of Britain, when national survival was secured, or El Alamein, when the slow advance to victory began.

It was 8.15pm on Wednesday when the prime minister began summing up the conclusions of a closely guarded meeting of eight ministers that decided tier levels across England and the fate of millions. Several times the prime minister conjured up his hero's spirit: "Is this the end of the beginning or the beginning of the end?" he mused. After what one witness described as "several mixed metaphors", Johnson settled on: "I think we're at the beginning of the end of the second half."
Yesterday, the Prime Minister responded to a letter from the 70-strong Covid Recovery Group, addressing some of their concerns. Among the concessions he offered were:
To take into account "local views" when reviewing the restrictions every fortnight, with a heavy hint that some areas would be moved to a lower tier on December 19th.
A full cost-benefit analysis of the restrictions in different areas to be published before Tuesday's vote.
A "sunset clause" whereby the new restrictions will come to an end on February 3rd and won't be renewed without a Parliamentary vote.
Steve Baker, the Vice-Chair of the CRG, welcomed this as "constructive", but according to the Observer it's unlikely to persuade many of the rebel MPs to change their minds because they were so incensed by Michael Gove's piece in the Times yesterday telling them to "take responsibility for difficult decisions".
Boris Johnson was facing a growing Tory mutiny over new COVID-19 restrictions last night as furious Conservative MPs accused the government of exaggerating capacity problems in the NHS in an attempt to win their support.

Ahead of a crucial Commons vote on the new three-tier system on Tuesday, an extraordinary row erupted over claims by Cabinet Office minister Michael Gove that the NHS, including the newly constructed Nightingale hospitals, could be "physically overwhelmed".

Writing yesterday in the Times, Gove revealed that the earlier decision to impose a second national lockdown had been taken after ministers had been presented with a grim picture of rising COVID-19 cases and Nightingale hospitals at capacity.

"Every bed, every ward occupied," Gove wrote. Attempting to force rebel Conservatives into line, he told elected members that they had "to take responsibility for difficult decisions" in the national interest.

In a desperate attempt to win potential rebels round, the prime minister wrote to all MPs spelling out that regulations putting areas in tiers would end on February 3rd and be reviewed every fortnight until then. He also promised the analysis demanded by many MPs of the health, economic and social impact of COVID-19 and the measures taken to tackle them.

But as Tory MPs objected to Gove's tone, the argument was stoked further as other Conservatives revealed to the Observer that health minister Nadine Dorries had told a group of them last week that the Nightingale hospitals were in fact largely unfilled because people regarded them as "dark and dingy", and that it was proving difficult to find the staff to run them. A spokesperson for the Department of Health and Social Care denied she had used those words and said: "Each NHS Nightingale has been developing a clinical model that can be scaled up as and when additional capacity is required in the region. This model ensures that the right skill mix of staff will be available from NHS trusts in the region, NHS professionals and direct recruitment if required."

A spokesperson for the NHS confirmed that just two of seven Nightingales – Manchester and Exeter – had begun to admit patients.

One senior Tory said: "Ministers like Gove cannot at one and the same time be saying we are on the brink of being overwhelmed unless we adopt far tougher measures, while admitting they are not using any but a tiny number of the emergency capacity beds we have, and that, anyway, they don't have the staff. If it is as bad as he says, what have they been doing since March?"

Tobias Ellwood, one of the Tory MPs threatening to vote against the government on Tuesday, said Gove had been "completely disingenuous because every one of our Nightingales is underused – they are largely dormant". On Twitter, he added: "Let's not place areas in higher tiers, due to local bed pressure when other beds lie empty."
Worth reading in full.
Gove's argument was also attacked by Jonathan Sumption on Radio 4's Today programme yesterday. The MailOnline has more:
Speaking to BBC Radio 4's Today programme, Lord Sumption said: "The problem is that there is a lack of rational thinking everywhere.

There is, in this country, a particular problem which undermines Michael Gove's article, which is the problem about the information that the Government puts out.

"Some of the statistics used to justify the lockdown have been extremely selective and tendentious. The most serious case recently, which was used to justify the current lockdown, resulted in criticism from the UK's Statistics Authority."

He added: "The fact is that the public has become increasingly unwilling to comply for reasons that to me are sound.

"Of course this is not enforceable. None of these things are enforceable, none of them are, without a strong measure of public willingness to comply.'

He added that "the fact that the Government cannot send policemen into every one to police it doesn't seem to me to justify locking down ever large numbers of people' who are 'going to suffer no serious ill effects and certainly are not going to die".
Ahead of Tuesday's vote, we are encouraging Lockdown Sceptics readers to join in Peter Hitchens's mass write-in to MPs. Read his appeal in the Mail on Sunday. The Conservative Woman has also given his campaign their full support.
Stop Press: Tory restlessness does not stop at the bank benches. The following is a message posted to a Facebook group for members of the Conservative Party in Kent, which is going into Tier 3 restrictions, despite several areas in the country being below the national average.
Around here in Tier 3, everyone I know is booking up dinners at pubs in Sussex or going to go up to London. This is a bit like the Delhi cobra cull during the British Raj when the authorities offered a bounty for every dead cobra. Initially it seemed to work, so they stopped paying. But it turned out that locals had been breeding cobras to get the cash and, when payments stopped, they let the snakes free. Misjudged incentives and restrictions lead to perverse or unintended outcomes. This stupid tier system means that rather than going to the pub down the road in an area with little Covid, lots of people will travel around instead. It won't stop Covid but it will destroy business and livelihoods. Boris just has to go. Time up, cowboy.

https://lockdownsceptics.org/