WALES — Drakeford driving radical communist change works for the UN/WEF cabal sedition is the game.
The future is now: delivering the sustainable development …
gov.wales/the-future-is-now-delivering-the…
The First Minister of Wales, Rt Hon Mark Drakeford, will give a keynote speech. This will reflect on the innovative approach taken in Wales through the Well-being of Future Generations (Wales) Act 2015. The act provides a comprehensive legislative response to the SDGs. (sustainable development goals)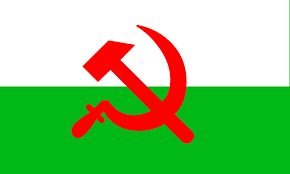 ……….
Writing the script for the WEF with 55000 + employees is Salesforce. Driving the agenda and making a fat profit.
October 20, 2020
Salesforce Expands Work.com to Help Companies Get Back to Growth and Thrive in the New Normal
Salesforce Announces Strong Second Quarter Fiscal 2021 Results•Second Quarter Revenue of $5.15 Billion, up 29% Year-Over-Year, 29% in Constant Currency•Current Remaining Performance Obligation of Approximately $15.2 Billion, up 26% Year-Over-Year, 24% in Constant Currency•Raises FY21 Revenue Guidance to Approximately $20.7 Billion to $20.8 Billion, up Approximately 21% to 22% Year-Over-Year•Initiates Q3 FY21 Revenue Guidance of $5.24 Billion to $5.25 Billion, up Approximately 16% Year-Over-Year
…….
WEF promoted article penned by Salesforce
5 things COVID-19 has taught us about fighting climate change
2. We're more resilient when we work together
When faced with the unprecedented social conditions imposed as a result of the pandemic, people stepped up to the plate, embracing new working arrangements and personal hardships, and reminding us that the human capacity for resilience is astounding.
As climate change continues to advance and our resilience is put to the test, it is clear we will only come through this by working together. Meaningful partnerships and policy work are needed to push the needle forward. Organizations like the Step Up Coalition, which Salesforce helped spearhead, bring together companies dedicated to using their influence to collaborate on reducing greenhouse gas emissions.
https://www.weforum.org/agenda/2020/09/5-things-covid-19-has-taught-us-about-curbing-climate-change/
Wales and the Sustainable Development Goals –Supplementary Report to the UK Voluntary National Review 2019
As we look back on progress since the SDGs were agreed in 2015, we should reflect on the actions we took in Wales to prepare us for Agenda 2030
We extended our historic obligations to promote sustainable development to 44 public bodies, legislating for sustainable development to be the central organising principle of each organisation.We established the world's first statutory independent Future Generations Commissioner for Wales to be an advocate for the long term and to support decision-makers in Wales.We brought together local government with other key players in statutory partnerships, Public Services Boards, to carry out sustainable development at the local level
https://gov.wales/sites/default/files/publications/2019-07/supplementary-report-to-the-uk-review-of-progress-towards-the-sustainable-development-goals-2030_0.pdf
Creating networks of Partnerships is the mechanism of expansion now undercover of COVID as a fulcrum for change.
WEF partner of UN partner of the finaciers & corporates,
The trail leads to Harvard and the US Govt.
Harvard International Negotiation Program = Howard Warren Buffett (born October 14, 1983) is an American professor in public policy and international affairs, a political advisor, philanthropist and a grandson of Warren Buffett. He serves as an adjunct faculty member at Columbia University's School of International and Public Affairs[1] and was previously the executive director of the Howard G. Buffett Foundation.
Howard W. Buffett serves as Chair of the Advisory Council for the Harvard International Negotiation Program. He is an adjunct Associate Professor and Research Scholar at Columbia University's School of International and Public Affairs. He was previously the executive director of the Howard G. Buffett Foundation and coauthored the New York Times best-seller 40 Chances: Finding Hope in a Hungry World (2013). Prior to that, Buffett oversaw economic stabilization programs in Afghanistan and Iraq for the U.S. Department of Defense. He also served as a policy advisor for the White House Domestic Policy Council, where he coauthored the president's ***cross-sector partnership strategy.***
…..
Leading in Divided Times: A Panel Discussion at the World Economic Forum
January 9, 2017
Leading in Divided Times
…
Børge Brende | Harvard International Negotiation Program
inp.harvard.edu/people/børge-brende
Børge Brende is the President and member of the Managing Board of the World Eonomic Forum. He previously served as the Minister of Foreign Affairs, Minister of the Environment, and Minister of Trade and Industry of Norway
…..
Leading in Divided Times: A Panel Discussion at the World Economic Forum
January 9, 2017
Leading in Divided Times
In this panel discussion at Davos, global leaders examine how to bridge the growing divides in our world. Panelists include:
Daniel Shapiro (Moderator), Founder and Director, Harvard International Negotiation Program, Harvard University, USA Peter Maurer, President, International Committee of the Red Cross (ICRC), Geneva; Member of Board of Trustees of the World Economic Forum
…..
Maximizing the impact of partnerships for the SDGs
The Partnering Initiative and United Nations Department of Economic and Social Affairs,
by: United Nations Department of Economic and Social Affairs (UNDESA)
The purpose of this guidebook is to support organizations and partnerships to maximize the value created by collaboration towards the Sustainable Development Goals.
The guidebook deconstructs what "value" mean and the types of value that partnerships can create It also explores the range of partnerships that ca be established and how the nature of the partnership influences the type of value created for the partner and for beneficiaries.
https://sustainabledevelopment.un.org/index.php?page=view&type=400&nr=2564&menu=35
The UN system defines partnerships for the SDGs as follows:Partnerships for sustainable development are multi-stakeholder initiatives voluntarily undertaken by governments, intergovernmental organisations, major groups and other stakeholders, which efforts are contributing to the implementation of inter-governmentally, agreed development goals and commitments
….
BUILDING BETTER via networks of partnerships.
The community organizers…The Better Together Guidebook
Fighting side-by-side against COVID-19
https://thepartneringinitiative.org
Sedditious UN / WEF front group located in this glamorous UK location.
The Old Music Hall 106-108 106-108 Cowley Rd, Cowley, Oxford OX4 1JE
Their goal is to create networks of partnerships to transfer power over and ownership of the UK to globalist orgs & corporations for profit of the annointed.
Global Impact
TPI's Global Impact stream is dedicated to helping to drive the scale and level of collaboration that will be required to deliver on the SDGs. It focuses on building the understanding, developing the standards and the structures, and building the capacities that are required not only to scale up, but to mainstream collaboration as an essential mechanism to achieve business, societal and environmental prosperity. Working with a range of partners across all sectors of society, TPI has developed an holistic approach of integrated programmes and initiatives which aim to achieve the change required at five levels, from individuals to international policy.
https://thepartneringinitiative.org/global-impact/
Fighting side-by-side against COVID-19
COVID-19 is the gravest immediate threat to countries across the globe. An all-of-society, collaborative response is essential at every level: from international cooperation through to community action.
A think piece by TPI Executive Director, Darian Stibbe.
Note the call for "community action"
See Saul Alinsky
How to Create a Social State by Saul Alinsky
1) Healthcare–Control healthcare and you control the people
2) Poverty–Increase the Poverty level as high as possible, poor
people are easier to control and will not fight back if you
are providing everything for them to live.
3) Debt–Increase the debt to an unsustainable level. That way you are
able to increase taxes, and this will produce more poverty.
4) Gun Control–Remove the ability to defend themselves from the
government. That way you are able to create a
police state.
5) Welfare–Take control of every aspect of their lives (Food, Housing,
and Income)
6) Education–Take control of what people read and listen to–take
control of what children learn in school.
7) Religion–Remove the belief in the God from the Government and
schools.
8) Class Warfare–Divide the people into the wealthy and the poor.
This will cause more discontent and it will be easier
to take (Tax) the wealthy with the support of the poor.
DOES ANY of THIS SOUND FAMILIAR?
https://thepartneringinitiative.org/news-and-views/tpi-blog/fighting-side-by-side-against-covid-19/