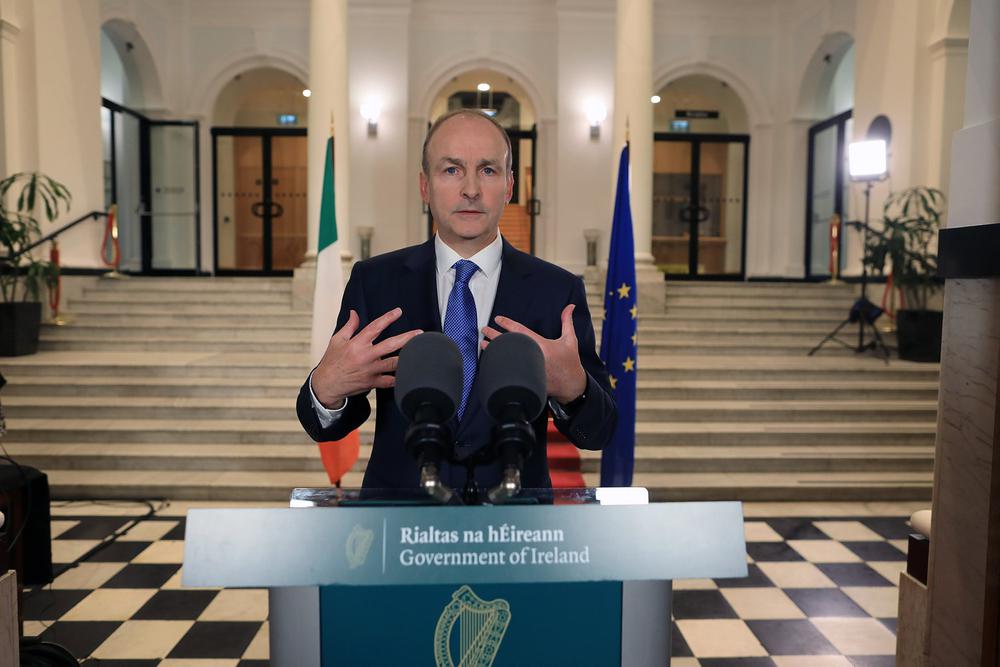 Here's a turn up for the books. The Irish Taoiseach Micheál Martin and his Government have ignored the advice of Chief Medical Officer Dr Tony Holohan and the National Public Health Emergency Team to impose a Level 5 lockdown on the entire country. The Irish Independent has more.
Trust between the Government and the National Public Health Emergency Team (Nphet) hit an all-time low as the Taoiseach faced down a shock demand to push the country into the highest level of lockdown.

During a tense meeting in Government Buildings, returning chief medical officer Dr Tony Holohan faced a barrage of criticism from senior ministers.

One well-placed source told the Irish Independent that the relationship between the Government and Nphet had "changed forever".

Dr Holohan had stunned the Cabinet late on Sunday with a recommendation to impose Level 5 restrictions on the entire country.

He was backed by medical experts who said the trajectory of the virus in Ireland could pose a threat to hospital ICU capacity within weeks.

But the bid to impose Level 5 across the nation was shot down by senior Government ministers who argued that the economy and jobs must also be a factor in the battle against COVID-19.

One minister said Dr Holohan made the Level 5 recommendation without any "prior consultation" or "thinking it through".

"It was all about protecting normal hospital activity and maybe schools and childcare, while the private sector was to be sacrificed," the minister said.

"It is easy for 40 public servants to put 400,000 people out of their jobs while they don't lose a penny," the source added.

They said the relationship between the Government and Nphet had "changed forever".
It's not all good news, however. The Taoiseach announced on Monday night that the entire country would join Dublin and Donegal at Level 3, which means face masks in shops, no indoor dining and the closure of cinemas, museums and galleries.
By Toby Young
https://lockdownsceptics.org/