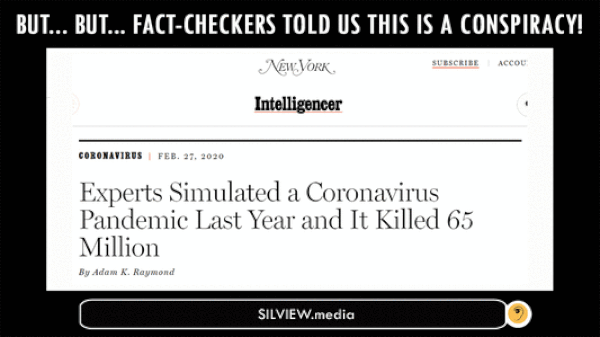 by Silviu "Silview" Costinescu_
According to the reputed truth-gods of Fb, Gates and WHO and the other Event 201 attendees spewed Rona conspiracies in a video they made in October last year, which implies pre-science and vindicates the people calling covid a "plandem1c"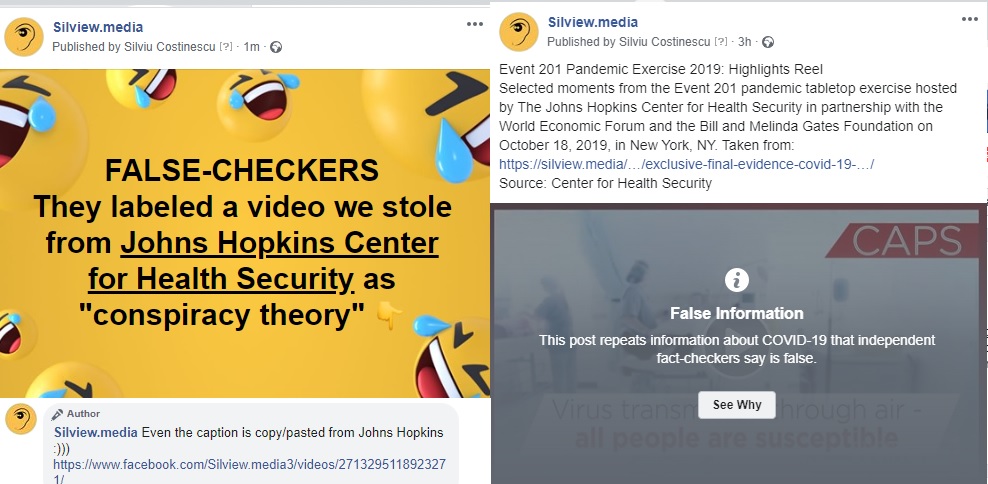 Many revere and admire the elites for their grandiose plan to enslave the whole humanity, but in fact all their plan is dumb AF from its fundamentals down to its executives, and this is just one of the many evidences.
I mean you want to control the world but you can't even automate censorship on Internet and you end up shooting yourself in the both knees relentlessly? Imagine a fanfare of clowns with megalomaniac delusions, applauded by a congregation of geese. Covidiocracy is destined to cannibalise itself, starting with its propaganda machine, see the SJW/cancel culture.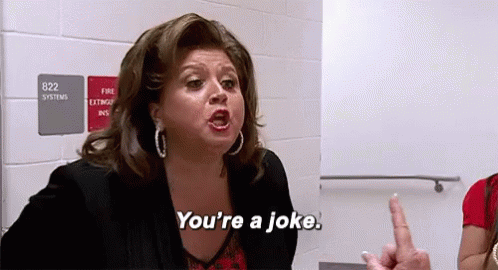 I made this post very visual and simple so fact-checkers can understand it:
They targeted us but it's their people's video and it's made last year. We work mainly with their sources precisely because they're dumb and predictable and we knew we'll have to deflect back these BS attacks when they occur. And they fell right into it as soon as they could. They're a buncha morons with too much money and too many toys.
Basically, Facebook and a host of its "fact-checkers" such as USA Today, Factcheck.org and more, have claimed that one of our latest video uploads "repeats information identified by independent fact-checkers [themselves] as false".
Thing is we're not the authors of the content, we just mirrored (reuploaded) a video from Johns Hopkins, untouched, we're just platforming these people, Facebook told us they're good credible people :D.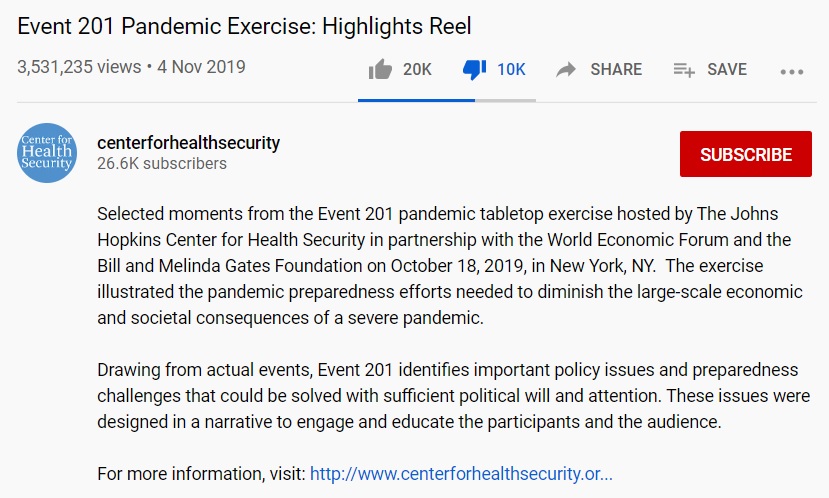 So the authors of the missinformation in the video are, among others:
WHO
Bill & Melinda Gates Foundation
World Bank
World Economic Forum
Johns Hopkins
Lufthansa
and many more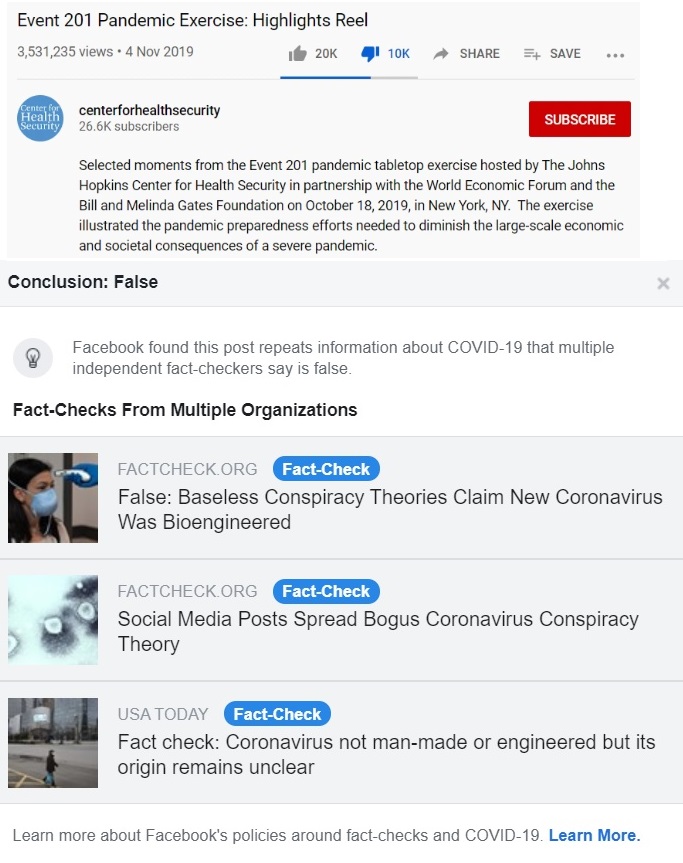 Bonus: the video has actually NOTHING, ZERO, 0 to do with the BS fact-checkers are munching there, it's not about the man-made origins of the virus or anything like that.
Remember:
It doesn't matter what Facebook says

Silviu "Silview" Costinescu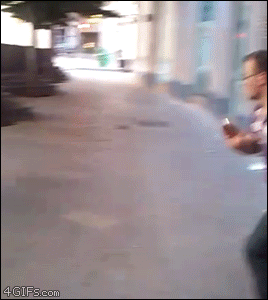 I don't know it but I bet factcheck.org took money from Gates to label him as a conspiracy head.
Please watch and share our Facebook upload, if not to raise awareness, at least just to piss off these douchebags!
First hour of the simulation is already on our Bitchute, Youtube, we have a BrandNewTube channel too now. All full of "conspiracies".
At least good thing Facebook and its "independent fact-checkers" are not mere narrative-enforcers and smear-machines ?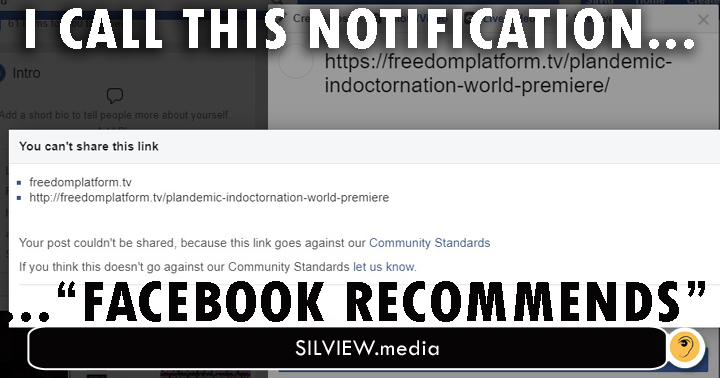 And if you got to here, you also need to read:

---
"Fact-checkers": Bill Gates and WHO "repeated bogus coronavirus c0nspiracies". In 2019.