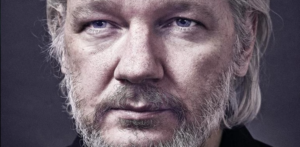 The Old Bailey in London is holding its second week of hearings concerning Julian Assange's extradition, and powerful
new testimony
 has been presented revealing how the CIA actually plotted to assassinate Assange, either by poisoning or through a kidnapping plot.
This bombshell testimony came as part of the defense team's efforts to frame the United States extradition case as being entirely political in nature, and not based on Assange having broken any U.S. laws. It also aims to convince the judge in the case that the WikiLeaks founder, were he to be extradited, will almost certainly face excessive and extreme punishment if he gets sent back to America.
While the U.S. media has remained mostly silent on these hearings, which is hardly a surprise, some media outlets have been covering it, exposing the CIA as an out-of-control mafia-type organization that does not want people like Assange, who actually tell the truth, to roam free.
A former employee of a Spanish security company known as UC Global reportedly spilled the beans about an alleged spying operation against Assange that involved "intrusive and sophisticated" secret surveillance devices being planted inside the Ecuadorian Embassy in London where he has been living for the past seven years under asylum.
While UC Global was officially in charge of protecting the Ecuadorian Embassy, this former employee explained that it was simultaneously acting on behalf of American authorities to eavesdrop on Assange and his visitors. The contents of this spying operation were then intended to be used to kidnap or kill Assange, all the while making it look like an "accident."
The CIA also sought to obtain biometric information from Assange's close friends and family members as they visited him at the embassy. In one instance, the plan was to lift a DNA sample from his child's dirty diaper for the purpose of trying to perform a covert kill operation.
"Microphones were concealed to monitor Assange's meetings with lawyers, his fingerprint was obtained from a glass and there was even a plot to obtain a nappy from a baby who had been brought on a regular visit to the embassy, according to the witness, whose evidence took the form of a written statement," reports The Guardian, as relayed by Zero Hedge.
The CIA would probably kill these witnesses, too, if it knew their identities
Because of the explosive nature of these allegations, two key eyewitnesses from UC Global who say they saw what happened firsthand were given the go to issue their statements about what happened anonymously. This was intended to protect them from potentially being harmed or killed not only by the CIA but also by David Morales, UC Global's director.
"The founder and director of UC Global, David Morales, had said that 'the Americans' had wanted to establish paternity but the plan was foiled when the then employee alerted the child's mother," reports indicate.
"Anonymity was granted on Tuesday to the former employee and another person who had been involved with UC Global, after the hearing was told they feared that Morales, or others connected to him in the U.S. could seek to harm them."
Assange's defense team is hoping that this testimony will be enough of an indictment of the CIA and its international partners that the U.S.-requested extradition of Assange will not be permitted.
"Indeed considering two star eyewitnesses for the defense (who themselves essentially were involved in the prior invasive surveillance of Assange) are fearful enough about what they have to offer as to essentially seek a form of temporary 'witness protection' by the London court, this should make it glaringly obvious that the whole thing is a political witch hunt of a whistleblower who exposed American war crimes abroad," reports Zero Hedge.
For more related news about the CIA, be sure to check out Corruption.news
https://corruption.news/2020-10-04-cia-poison-julian-assange-steal-dna.html