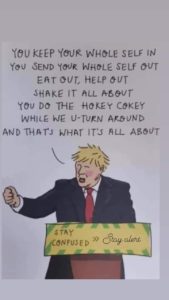 The government needs more people with IQ level below 40 who can believe their claptrap, however confusing or ridiculous it may be..
More tests mean more cases.  More cases mean more lockdowns.  More lockdowns mean more unemployed people.  More unemployed people mean more deaths.  More deaths means more tests.  Start again at the beginning.
No one has COVID.  No one is dying from COVID.  People are dying from government.