Why did Research Gate scrub/ remove this Meta-Analysis (meaning a scientific review of multiple scientific studies)?
This updates an earlier post.
The reported findings favor the safety and efficacy of Hydroxychloroquine . Trust in mainstream media and journal publishing is eroding by the minute.
Why are the media moguls and journal publishers afraid to report the findings about a life-saving treatment for COVID-19?
If the evidence were negative, they would shout about it in headlines!
This meta-analysis is a preprint of 41 studies of EARLY HCQ use, written by US physicians, is posted at this link on the ResearchGate site, which hosts a collection of academic papers. The article rapidly disappeared from the link.  Here is a brief description of the article:
https://www.researchgate.net/publication/344103059_Hydroxychloroquine_is_Effective_and_Safe_for_the_Treatment_of_COVID-19_and_May_be_Universally_Effective_When_Used_Early_Before_Hospitalization_A_Systematic_Review  Prodromos et al., Preprint, doi:10.13140/RG.2.2.29781.65765 (meta analysis)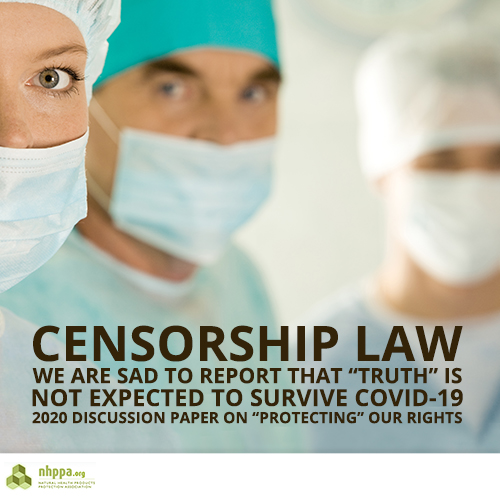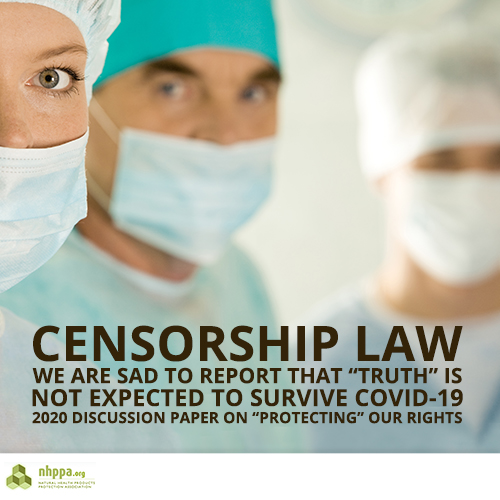 Below are the most recent examples of Falsification of the Hydroxychloroquine evidence by Meryl Nass, MD. The complete list is posted on her blog.
Of note, item 51 is a quotation from Dr. Anthony Fauci's recent article in journal CELL. Dr. Fauci's  role has been central in all of the draconian measures that were implemented after the emergence of Covid-19.  His latest ploy is to divert attention from how this man-engineered virus escaped from the Wuhan lab — is to blame the victims –i.e., humanity!
41. Hydroxychloroquine use is truly the wedge issue for understanding and turning around the pandemic. If hydroxychloroquine works reasonably well as a prophylactic and treatment for Covid-19, it could potentially end the severity of the pandemic, greatly reduce transmission, and return us to life as we knew it.  You must make use of the levers of government, plus mainstream media and social media, to stop that from happening.
So, just in case doctors thought the Frontline Doctors' video, or a new study from Spain showing the drug's usefulness meant they should use hydroxychloroquine to treat Covid, you must act fast. You use Representatives at a Congressional health subcommittee hearing on July 29 to threaten doctors about one use of the drug last April, in veterans who were nursing home patients.  Per the Washington Post:

"doctors at the 238-bed nursing home dosed [30] patients with what came to be called a "covid cocktail" for more than two weeks in April, often over the objections of nurses and without the full knowledge of residents' families. At least 11 residents received the drug even though they had not been tested for covid-19, The Post found."

I have treated patients in nursing homes, and one rarely discusses medication changes with family, unless the patient is seriously ill.  When nursing home residents were dying like flies last April, when tests were hard to come by, and confirmed diagnoses few and far between, doctors used this medicine to try to prevent nursing home deaths during a pandemic. And now they are being scapegoated for doing so.

The WashPost article does not even tell us whether the patients survived, thrived or were harmed. The article hardly makes sense. Its only purpose is to blacken the drug and the physicians who use it.

Yet on August 27, with respect to HCQ's use in nursing homes, Senators Warren, Wyden and Casey demanded that FDA and Medicare/Medicaid explain how they are tracking it, and also demanded an Inspector General investigation into its recent use in nursing homes. "The Trump Administration owes us answers on the use of an ineffective drug like hydroxychloroquine in nursing homes — the epicenter of the pandemic," Elizabeth Warren said in a statement.

You use state Medical Licensing Boards to threaten doctors who claim there is a curefor Covid-19.
You have Dr. Fauci discredit published observational studiesthat show benefit during a Congressional hearing, demanding randomized controlled trials.  Fauci never tells the Committee he has cancelled the one randomized controlled trial of HCQ that his agency, NIAID, had promised to conduct on HCQ.  NIAID claimed that it could not enroll enough subjects, and the study was cancelled after only 20 were enrolled.  However, Fauci told the Committee that 250,000 Americans have shown interest in participating in trials of a Covid vaccine. It is difficult to reconcile such extreme lack of interest in a treatment trial, and such massive interest in a vaccine trial.

Doctors who wrote studies showing HCQ benefit, even when used late (50% mortality reduction) have defended their work from Fauci's criticism of it to Congress.

You erode the doctor's primary responsibility to the patient, replacing it with the need to perform clinical research. This is the first time I have ever heard such a thing in the US: research physicians are pressuring frontline doctors not to veer from protocol-determined treatment, even when patients enrolled in treatment trials are at risk of death. 'Helping future patients' is the rationale provided.

Need I say this was the justification for the Nazi doctors' experiments? It was not accepted at Nuremberg and it shouldn't be accepted now. Medical ethics are no mystery. As published in the JAMA, and accepted worldwide, the World Medical Association's Declaration of Helsinki, a.k.a. "Ethical Principles for Medical Research Involving Human Subjects" states,

While the primary purpose of medical research is to generate new knowledge, this goal can never take precedence over the rights and interests of individual research subjects.

You use the term "stellar" to describe the Recovery trial in the August 5, 2020 NY Times, but avoid any hint that the Recovery trial's hydroxychloroquine arm gave 1500 patients a toxic, potentially lethal dose, of whom over 25% died.
You censure and oustfrom the Detroit Democrats a state legislator because she credited HCQ for saving her life when she had Covid-19, and she publicly thanked President Trump for bringing the drug to her attention. It had been extremely difficult for her to obtain the drug, because her governor, Gretchen Whitmer, had banned use of the drug for Covid.
Despite assuring you control the outcome of the vast majority of randomized clinical trials of the chloroquine drugs, you have been thwarted by physician researchers in Detroit, Spain, Italy, France, Saudi Arabiawho publish their observational results with hydroxychloroquine, showing the drug dramatically reduces mortality from Covid.

Doctors in Turkey, the US and Canada, and the US show that HCQ's cardiac toxicity is negligible. So you have frontman Tony Fauci repeatedly dismiss this evidence from thousands of patients, since it did not come from randomized controlled trials.  See c19study.com for a compilation of 82 studies of the chloroquine drugs and convince yourself what the overall data truly show.

You have Wikipediawrite the following about Covid and HCQ:  "all clinical trials conducted during 2020 found it is ineffective and may cause dangerous side effects."  The footnotes refer to only a handful of trials, while a compilation of all 88 studies (of different types, including meta-analyses and observational studies) on the drug in Covid-19 tells a completely different story.
A meta-analysis preprint of 41 studies of EARLY HCQ use, written by US physicians, is posted at this link on the ResearchGate site,

https://www.researchgate.net/publication/344103059_Hydroxychloroquine_is_Effective_and_Safe_for_the_Treatment_of_COVID-19_and_May_be_Universally_Effective_When_Used_Early_Before_Hospitalization_A_Systematic_Review

which hosts a collection of academic papers. The article rapidly disappeared from the link.  Here is a brief description of the article:

Prodromos et al., Preprint, doi:10.13140/RG.2.2.29781.65765 (meta analysis)

Hydroxychloroquine is Effective and Safe for the Treatment of COVID-19, and May be Universally Effective When Used Early Before Hospitalization: A Systematic Review

Meta analysis of 41 studies concluding: "HCQ has been shown to have consistent clinical efficacy for COVID-19 when it is used early in the outpatient setting, and in general would appear to work better the earlier it is used. Overall HCQ is effective against COVID-19. There is no credible evidence that HCQ results in worsening of COVID-19. HCQ has been shown to be safe for the treatment of COVID-19 when responsibly used."

50.  Can we begin to connect the dots between those who fraudulently suppressed effective treatments for Covid-19, and those who wish to maintain the pandemic crisis to remake the world? Today, on 9/11, Oxford epidemiologist Dr. Peter Horby, a principal investigator for the Recovery trial in which 396 people who were overdosed with hydroxychloroquine died, retweeted a tweet from the World Economic Forum about the environmental benefits of using bicycles.  Horby added, "This is where we need to be headed."

51. From Anthony Fauci, who has perhaps done more than any other human to besmirch the value of HCQ and interfere with Covid patients being treated effectively, comes a statement that seems to hearken to the World Economic Forum sentiment in #50 above.  Fauci blames the pandemic (which his actions prolong) on humans damaging nature. And he suggests we must learn to live differently, in harmony with nature.  Reading between the lines, the idea being pushed is that a reduced population will be less susceptible to pandemics.

And now, suddenly, I understand why it is so important to claim the pandemic came from human encroachment on bat territory, and not from a lab accident.  Because human encroachment is the enemy. This is not Fauci waxing eloquent about nature.  This is Fauci, America's Doctor, starting the conversation about how the human population, not the bat virus, is the real underlying problem.

This was published in the journal Cell, in the final paragraph, on September 3 by Fauci and Morens:

"The COVID-19 pandemic is yet another reminder, added to the rapidly growing archive of historical reminders, that in a human-dominated world, in which our human activities represent aggressive, damaging, and unbalanced interactions with nature, we will increasingly provoke new disease emergences. We remain at risk for the foreseeable future. COVID-19 is among the most vivid wake-up calls in over a century. It should force us to begin to think in earnest and collectively about living in more thoughtful and creative harmony with nature, even as we plan for nature's inevitable, and always unexpected, surprises."

https://ahrp.org/shame-on-research-gate-for-censorship-of-hcq-meta-analysis/