For those of you who have not seen this, there is now proof that the tens of thousands of ballots that arrived at a California landfill were indeed 2020 mail in ballots for Trump.
This is getting censored after scammers convinced a lot of people that the photos were from 2018. But there was a Sep 2020 newspaper in the trash with them that has been identified.
Get this over to the Gateway Pundit, I have the proof they are looking for.
CURRENT DATED PAPER IN DUMPSTER ALONG WITH BALLOTS PROVES LEFTISTS ARE DITCHING TRUMP VOTES BY THE TENS OF THOUSANDS AND PROBABLE MILLIONS
MORE IMPORTANT THAN THE ADRENOCHROME POST: (AND THIS HAS BEEN PROVEN AFTER SNOPES DEBUNKED IT:) PROVEN: AFTER SEPTEMBER 18 2020, TENS OR HUNDREDS OF THOUSANDS OF MAIL IN BALLOTS FOR TRUMP MAIL SORTED AND THEN FOUND BY WHISTLEBLOWER AT LANDFILL.
They are trying to claim the following image is a hoax and that these ballots were dumped years ago. PROBLEM: THE RED ARROW POINTS TO A BUNDLE OF "THE COMMUNITY VOICE" PAPERS DATED SEPTEMBER 18 2020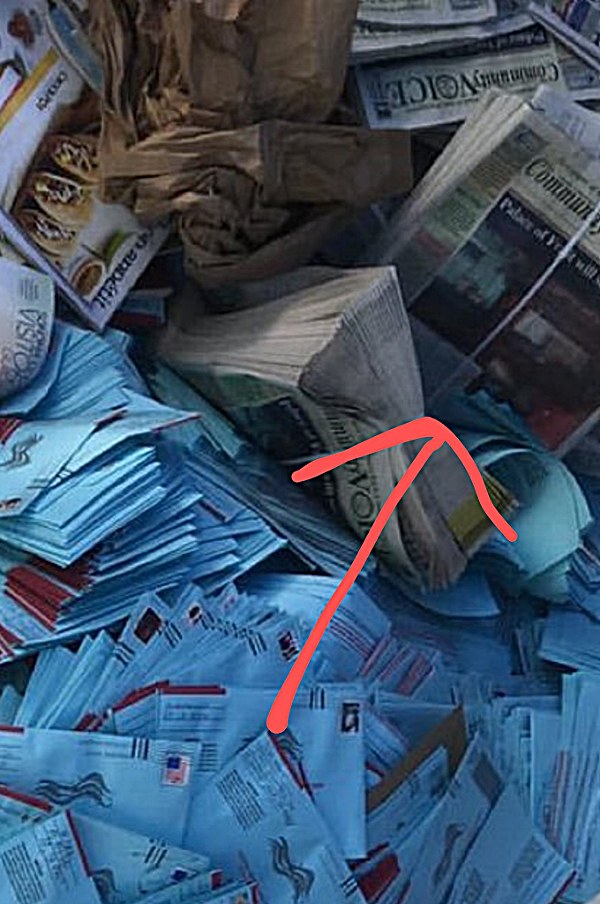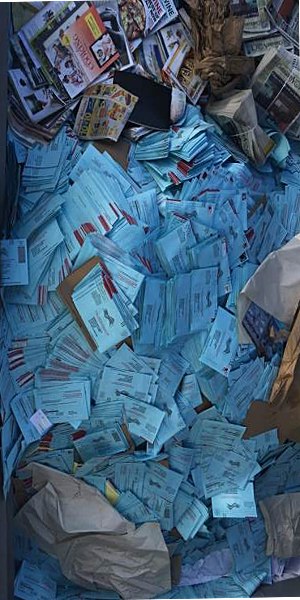 Here is a capture of that paper as it appears online. The page is double dated, for the current day AND when this article originally posted. and that is a godsend because it will prevent the election stealers from claiming the date is wrong.