NEWT GINGRICH DEVASTATES GEORGE SOROS DURING LIVE INTERVIEW, AND GETS CUT FROM FOX FOR DOING SO
BADA BOOOOOMMM. YOU HAVE TO SEE IT TO BELIEVE IT, SO I CACHED IT HERE ON THIS SITE BECAUSE THIS IS GOING BYE BYE.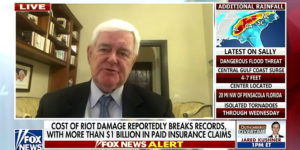 HERE IS THE TRANSCRIPT:
Newt:
"Look, the number one problem in almost all these cities is George Soros elected left wing – anti police – pro criminal district attorneys who refuse to keep people locked up – Just yesterday they put someone back on the street who is wanted for two different murders in New York city, uh you cannot solve this problem and both Harris and Biden have talked very proudly about what they call progressive district attorneys; progressive district attorneys – are anti police, pro criminal, and overwhelmingly elected with George Soros money. And they're a major cause of the violence we have been seeing because they keep putting the violent criminals back on the street.
Fox News host:
I don't think we need to bring George Soros into this – I was going to say you'd get the last word speaker –
Newt shrugs, and says:
He paid for it. I mean, why can't we discuss the fact that millions of dollars (interrupted) Another host:
I agree with Charles, George does not need to be a part of this conversation
Tense silence . . . .
Okay . . . .
Tense silence . . . .
Okay it's very both alright . . . .
Newt is cut.
IT IS OBVIOUS WHAT IS GOING ON AT FOX, AND THAT THEY ARE TOTAL BACK STAB AMERICA HORSE DUNG. There are no allies in the MSM, every last thing they do is subvert and obscure . . . . . if we don't stop this election steal we might as well kiss it away and when the steal is on, Fox is going to be screaming at people BIDEN WON, DO NOT QUESTION THAT.
The following is being served from this site, because it's damn sure it will go BYE BYE. Right click to save.
The image is the link that direct downloads from here. If you have a huge web site, download this, put it back on Youtube and link it from there (I can only serve this one about 175,000 times due to it's size.)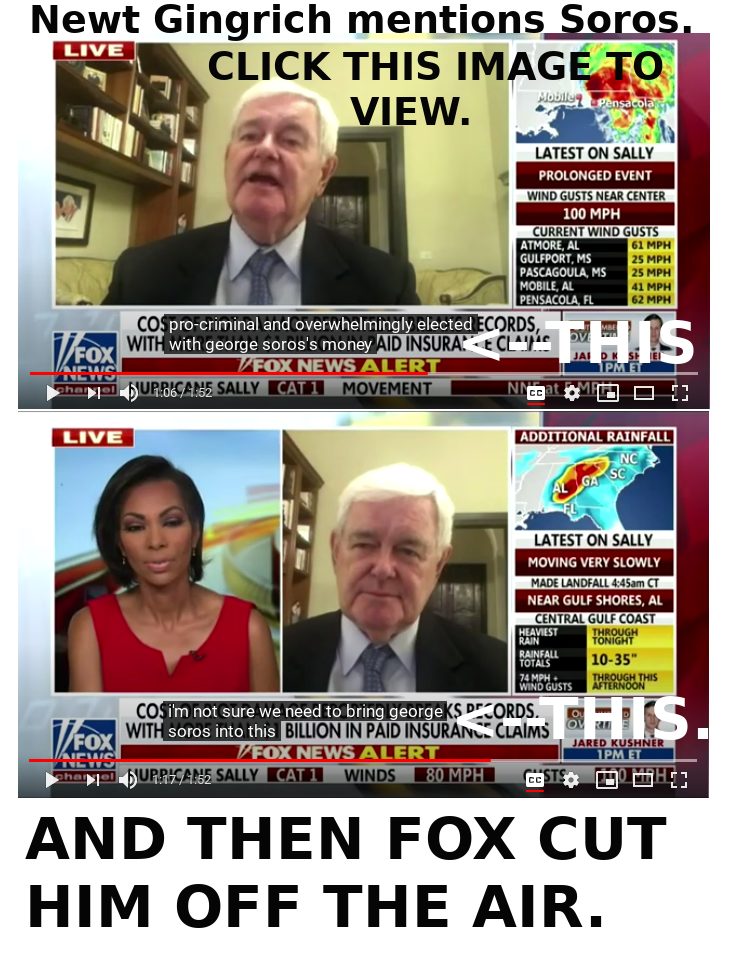 Short rant:
THEY ARE ALL IN ON IT. EVEN THE HOSTS ARE IN ON IT. THEY KNEW WHO SOROS WAS AND CUT EVEN HIGH PROFILE NEWT OFF THE AIR FOR MENTIONING IT. THEY ARE ALL F*****************ING IN ON IT.