Press Release – Business Insider Nov 1, 2018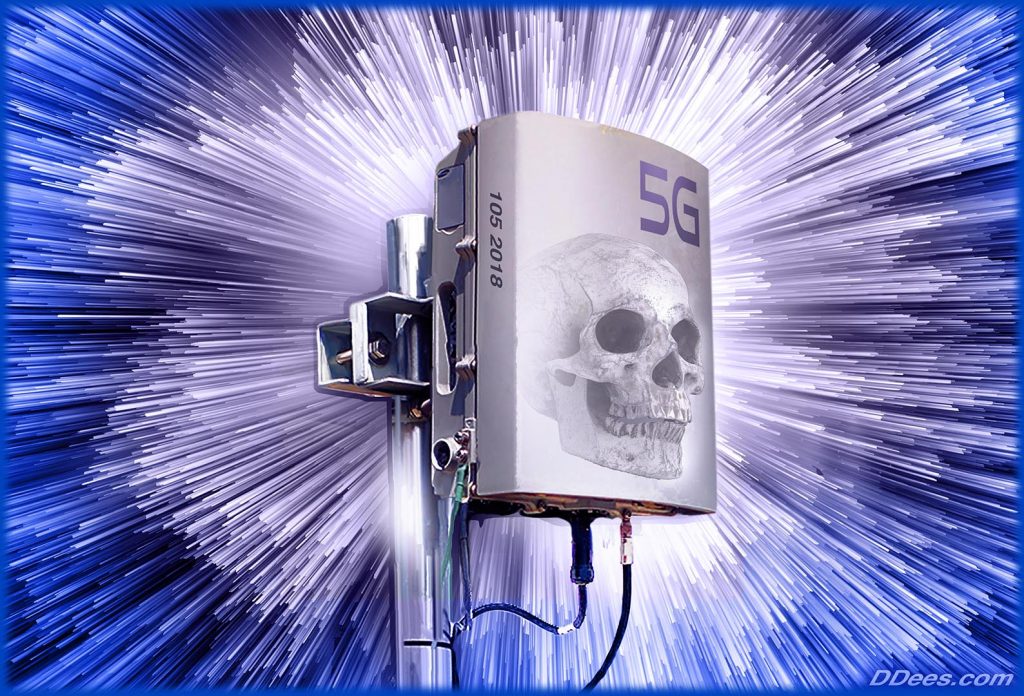 "The $25 million US National Toxicology Program Study has proven again what other studies have shown us that wireless radiation is a Class 1 Human Carcinogen like cigarette smoke and asbestos and should be treated as such. The NTP study proved wireless radiation can cause cancer and it can damage our DNA which can lead to a host of serious diseases. We must warn people and minimize exposure. I along with more than 200 of my colleagues who are expert in the field have called for a moratorium on the roll out of 5G which promises to maximize our exposure to harmful wireless radiation (5Gappeal.eu). Action must be taken to protect our public's health." Professor Emeritus Anthony Miller MD, FRCP, FRCP(C),FFPH, former Director, National Cancer Institute of Canada Clinical Trials Group and former member World Health Organization Expert Advisory Panel on Cancer 2005-2015 (Professor Miller was also former Director Epidemiology Unit National Cancer Institute of Canada; former Director, World Health Organization Collaborating Centre for Evaluation of Screening for Cancer; former Chairman Scientific Advisory Committee, Occupational Cancer Research Centre 2009-2017).
"The US IEEE-FCC human safety guidelines for wireless radiation which only protect against thermal heating or burning were scientifically false decades ago. The idea that wireless microwaves can only harm the body by heating is ridiculous, as our cells are damaged and impaired in their function before heating. The National Toxicology Program Study, The Ramazzini Institute Study, The Chou Air Force Study and The Repacholi Mice Study all proved it. We have the mechanism by which wireless radiation can cause cancer, DNA damage, and many other serious diseases throughout the body. Members of Congress have been blinded by industry, who have also captured the FCC and many members of the media, using advertising spending. The idea that 5G with its more intense millimeter wave radiation emissions will be safe is wrong, it will actually be quite harmful." Paul Heroux PhD, Physicist and Toxicologist, Director of Occupational Health, McGill University Faculty of Medicine.
"The wireless radiation from 5G will be 30 times greater than previous 4G LTE systems based on our recent study of 28Ghz planned to be used by new 5G wireless systems-this radiation will be most absorbed by the skin and eyes. I do not believe that this and other safety issues are being taken into account adequately before the FCC auctions off 28Ghz and similar 24Ghz microwave frequencies on November 14th.." Seungmo Kim, Ph.D, Assistant Professor Department of Electrical and Computer Engineering, Georgia Southern University.
Contact for more information: Kevin Mottus, President, USbraintumorassociation.com Email: USbraintumorassociation(at)gmail(dot)com
*Both NTP Studies Are Embargoed till 10amNovember 1, 2018- National Toxicology Program Study NTP 595 & NTP 596 NTP
—NTP Technical Report of the Toxicology & Carcinogenesis Studies In Hsd: Sprague Dawley SD Rats Exposed to Whole-Body Radio Frequency Radiation At A Frequency (900 Mhz) and Modulations (GSM and CDMA) Used By Cell Phones
-NTP Technical Report of the Toxicology & Carcinogenesis Studies In B6C3F1/N Mice Exposed to Whole-Body Radio Frequency Radiation At A Frequency (1900 Mhz) and Modulations (GSM and CDMA) Used By Cell Phones
Flashback: $25 Million NIH Study Proves Wireless Technology Causes Cancer and DNA Damage – US Brain Tumor Association.com