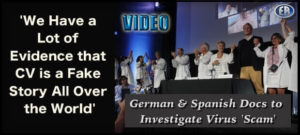 Pam Barker | Director of TLB Europe Reloaded Project
This 13-minute video below appeared on Youtube on August 6, 2020. First off, should it be removed, it can be found here at AwakeningChannel.com, specifically here in their Blog section, which contains some COVID-19 articles. The video is subtitled in English for the Spanish-speaking doctors; a German doctor speaks in English.
Here's our rendering of the video, with additional links and videos on the Spanish and German doctors' groups provided below that:
1. Introduction: The hosting group 'Medicos Por La Verdad – Espana' (Doctors for Truth – Spain – logo below) has reached out to similar groups in several Spanish-speaking Latin American countries in a major collaborative research effort.
2. Guest speaker German GP Heiko Schoning (pictured) speaks: he belongs to Doctors for Enlightenment, which is now officially a partner institution to Medicos Por La Verdad. It has a membership of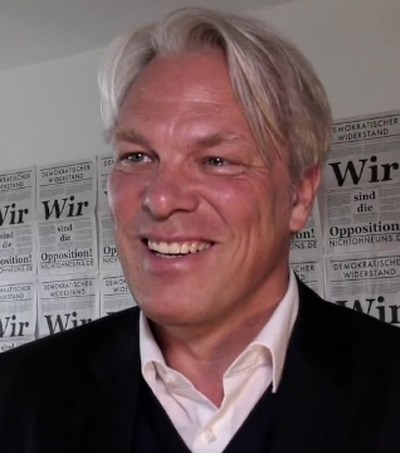 500 doctors and around 2,000 supporters. It has set up an international investigation into Covid-19, called 'The Covid-19 Extra-parliamentary Committee'. It's been set up because national parliaments aren't doing their jobs. (ER: a message the Yellow Vests and most aware citizens everywhere could agree with.) 'We are doing this for citizens, for our families, for our patients as medical doctors.' 'It's not about politics, left or right, up or down … it's about us as citizens.' 'We have official doubts that the covid-19 story is true.' 'We don't need to be anxious about covid-19 because it's no different to the seasonal flu that we have every year.' 'So if we have evidence that this is a scam, that it is simply not true, we need to ask ourselves why – why why why. And we need to ask Cui Bono – who gets the profit out of this.'
'In fact, we have a lot of evidence that it's a fake story all over the world.'
3. The German movement is 10 weeks old, having already organized demonstrations in Germany and Europe. With partner organizations, a weekly newspaper has been started in Germany with 500,000 hard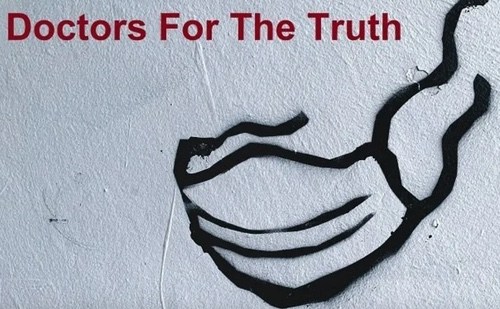 copies going out every week. (audience applause)
'The applause is to you – to the citizens. We can do a lot – we can tell the truth… I'm a father and a medical doctor and a retired officer from the German army. We want to defend our families, we want to defend our citizens.'
4. 'If you look behind the curtain, the medical story with Covid-19 – we have the medical facts – it's a scam, it's fake. So we need to ask who gets the benefit from this and who has the power to create this fake.' 'The target is you, the citizens and the economy. It's about the economy, Stupid!' 'So Covid-19 is just a cover story. What we need right now is solidarity. What we are doing here is solidarity. We have a very big chance …' 'We have a terrible thing with this Covid-19 panic going on. It's cost a lot of lives here in Germany – a lot of medical operations haven't been performed – 90% of necessary operations weren't done in March and April. So people are now going to die from this.' 'We have an international website, ACU2020, with content translated into 10 languages already.'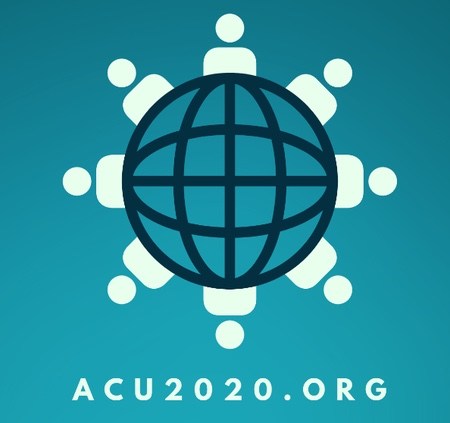 (English language version) 'We have more than 3 million clicks on Youtube. What we need now is solidarity. We will do this!'
****
In closing, Medicos Por La Verdad has its own site, which seems to be under construction presently, and which has postings in English. See here: https://www.medicosporlaverdad.com/
Here is a bitchute press conference given by them on July 25, 2020, which seems to be a longer version of what we see in the video posted below – with English subtitles, with more details of the professional participants:
PRESS CONFERENCE DOCTORS FOR TRUTH SPAIN (MÉDICOS POR LA VERDAD) – EN SUBS (25TH JULY 2020, MADRID).
We also remind readers of a piece we ran on Dr. Heiko Schoning and his 2 partners at ACU2020 in early July. See Germany's Extra-parliamentary Inquiry on COVID-19 [VIDEO].
************
Published to The Liberty Beacon from EuropeReloaded.com
Spanish and German Doctor Groups Team Up for International Investigation of CV 'Scam' [VIDEO]