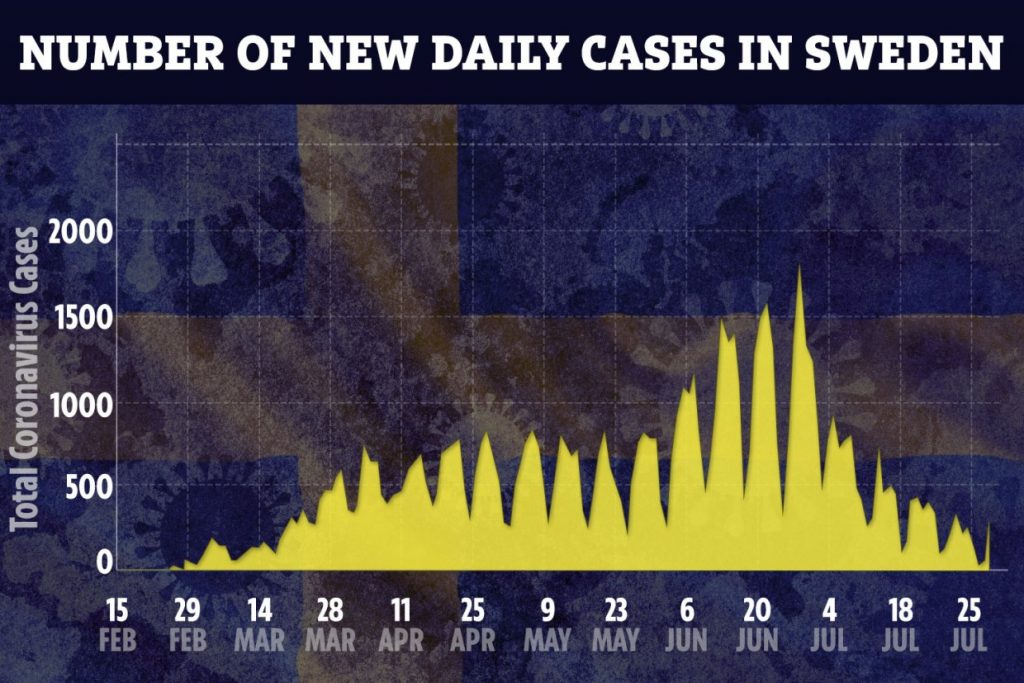 Cases are continuing to fall in Sweden and Andres Tegnell, the country's top epidemiologist, says Sweden has no intention of making face masks mandatory. The Sun has more.
Speaking to reporters in Stockholm on Tuesday, Tegnell said: "The curves go down, and the curves over the seriously ill begin to be very close to zero.

"As a whole, it is very positive."

He also addressed the question of face masks, which the World Health Organisation continues to recommend people use when social distancing isn't practicable.

"With numbers diminishing very quickly in Sweden, we see no point in wearing a face mask in Sweden, not even on public transport," he said.
Meanwhile, Raj Bhopal, emeritus Professor of Public Health at Edinburgh University, says it's time to reconsider herd immunity as the only long-term solution to COVID-19. The Telegraph has more.
In a new article published in the journal Public Health in Practice, he argues that the COVID-19 pandemic has put ministers in a "zugwang" which is a position in chess where every move is disadvantageous and where every plan must be examined "however unpalatable" it might be.

Herd immunity is when enough people become resistant to a disease – through vaccination or previous exposure – that it can no longer significantly spread among the rest of the population.

With no vaccine available for COVID-19, herd immunity relies on enough people in the population becoming infected to lessen the impact of the disease.

Prof Bhopal argues that even if a vaccine is found it may not work well for older people and those with underlying health conditions.

The side-effects from a vaccine might also be worse for children and young people's health than catching coronavirus in the first place.

"Herd immunity provokes hostility and controversy as it is usually interpreted as allowing the pandemic to unfold without interventions. The concept needs revisiting," his paper says.

"If safe and effective vaccines and life-saving preventative and therapeutic medications are not found, lengthy lockdowns prove impossible, and the pandemic does not disappear spontaneously, population immunity is the only, long-term solution."

By Toby Young / 1 August 2020

https://lockdownsceptics.org/