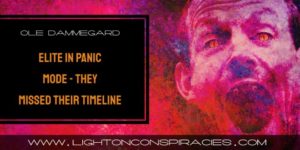 The medical mafia is far more dangerous to humanity than the military.
One Response to "Elite in panic mode. They missed their timeline."
Leave a Reply
You must be logged in to post a comment.
Back to Top
The blog that's fed by you, the readers. Send in the stories that interest you.
Blogging since 2006...