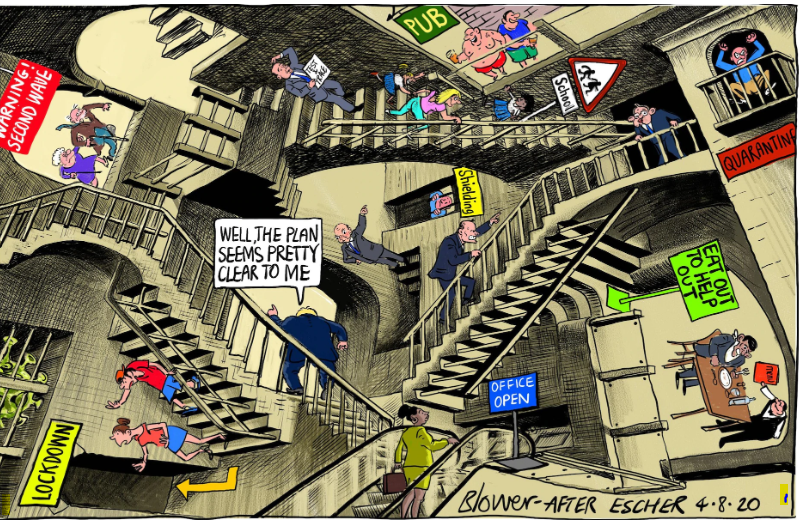 Today's ONS release has deaths from novel coronavirus in England and Wales continuing to fall. Here's PA's summary:
There were a total of 8,891 deaths registered in England and Wales in the week to July 24th, according to the Office for National Statistics (ONS), 161 fewer than the five-year average of 9,052, PA reports.

This is the sixth week in a row that deaths have been below the five-year average.

Of the deaths registered in the week to July 24th, 217 mentioned COVID-19 on the death certificate – the lowest number of deaths involving COVID-19 since the week ending March 20th, when there was 103 deaths.
What was all that about a "second wave" Boris?
The ONS has published a chart showing, among other things, that the number of people dying from influenza and pneumonia has been below the five-year average (the dotted lines) since mid-April. Could it be that deaths from respiratory failure that would normally be attributed to influenza and pneumonia are being falsely attributed to COVID-19? Dr John Lee warned of that risk in his first article for the Spectator. "It might appear far more of a killer than flu, simply because of the way deaths are recorded," he wrote.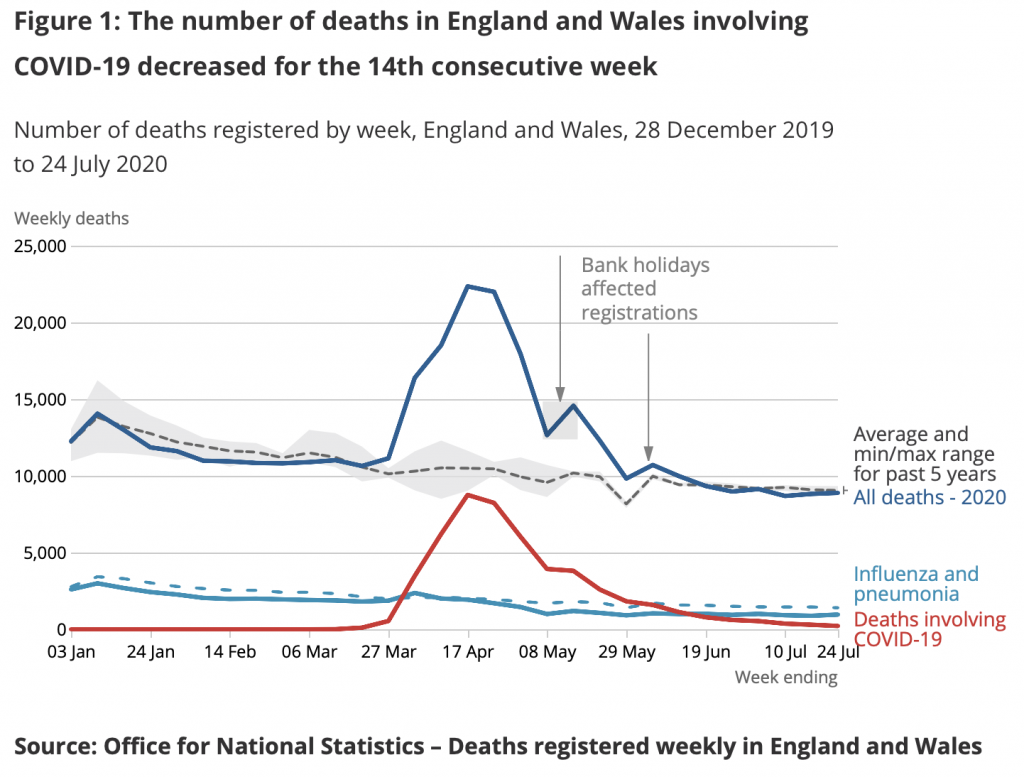 https://lockdownsceptics.org/