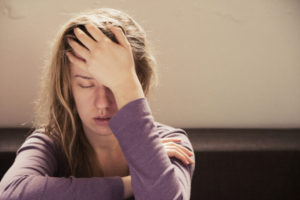 When Moderna, Inc. announced on May 18, 2020 the results of a Phase I human clinical trial for its experimental mRNA-1273 vaccine for COVID-19, the biotechnology company said the vaccine had produced no "serious adverse events" (SAEs) among the 45 people who participated in the trial and that it considered the vaccine to be "generally safe" and "well-tolerated." Moderna acknowledged that four (nine percent) of the trial participants suffered Grade 3 adverse events to its vaccine.1 2 3 4 5
In its report (published in The Lancet on May 22) on the results of a Phase I human clinical trial for its experimental Ad5-nCoV for COVID-19, CanSino Biologics, Inc. said it had noted no "serious adverse event" among the 108 trial participants. The Chinese biotech company, working in partnership with China's Academy of Military Medical Sciences' Institute of Biotechnology, acknowledged that 10 (nine percent) of the participants suffered Grade 3 adverse events to its vaccine.6 7 8
On July 20, Pfizer, Inc. and Germany's BioNTech SE announced the results of their Phase I/II human clinical trial for their jointly-developed experimental BNT162b1 vaccine for COVID-19. The companies reported "no serious adverse events" among its 45 trial participants, although they did acknowledge that two (four percent) of the participants suffered Grade 3 adverse events to their vaccine.9 10 11 12
Almost 1 in 10 COVID-19 Trial Participants Suffered Serious Reactions
A total of 198 healthy people participated in the Moderna, CanSino Biologics and Pfizer/BioNTech Phase I and Phase I/II clinical trials. The companies said no serious adverse events were experienced during the trials, and yet they acknowledged a total of 16 Grade 3 adverse events? How is that possible, given that a Grade 3 adverse event is defined by the U.S. Department of Health and Human Services (HHS) as, "severe or medically significant but not immediately life-threatening; hospitalization or prolongation of hospitalization indicated; disabling; limiting self care" such as "bathing, dressing and undressing, feeding self, using the toilet, taking medications"?13
In other words, a Grade 3 adverse event is serious. It is only one grade removed from "life-threatening" (Grade 4) and just two grades from "death" (Grade 5).13 Of the 198 participants in the Moderna, CanSino Biologics and Pfizer/BioNTech clinical trials, 16 (eight percent) of them suffered serious adverse events. Imagine if those vaccines had been given to 100 million people, which could have resulted in some 8 million serious adverse events and many questions about potential long-term adverse health outcomes
Of the 198 participants in the Moderna, CanSino Biologics and Pfizer/BioNTech clinical trials, 16 (eight percent) of them suffered serious adverse events. Imagine if those vaccines had been given to 100 million people.
AstraZeneca and University of Oxford Report Zero Serious Adverse Events in Clinical Trial for Their COVID-19 Vaccine
Most recently, the University of Oxford and British-Swiss pharmaceutical firm AstraZeneca plc reported the results of a Phase I/II human clinical trial for their experimental AZD1222 vaccine (formerly known as ChAdOx1 nCoV-19) for COVID-19. According to the results, published in The Lancet on July 20, there were no "serious adverse events" related to the vaccine among the 1,077 trial participants.14 15
A CNN headline about the Oxford/AstraZeneca clinical trial results read, "Oxford's COVID-19 vaccine appears safe and induces immune response, early results suggest, but more research is needed."
It appears safe?
https://thevaccinereaction.org/2020/07/a-grade-3-vaccine-related-adverse-event-is-serious/