In July 2016, the official journal of the American academy of paediatrics concluded that the administration of IIV3
influenza vaccine
on the same day
as either PCV or a DTaP-containing vaccine triggered a greater risk of
Febrile Seizures
…
Looked at individually, vaccine ingredients look harmless – but when injected in multiple combinations, they trigger seizures leading to brain damage, acute non-stop pain, autism and death…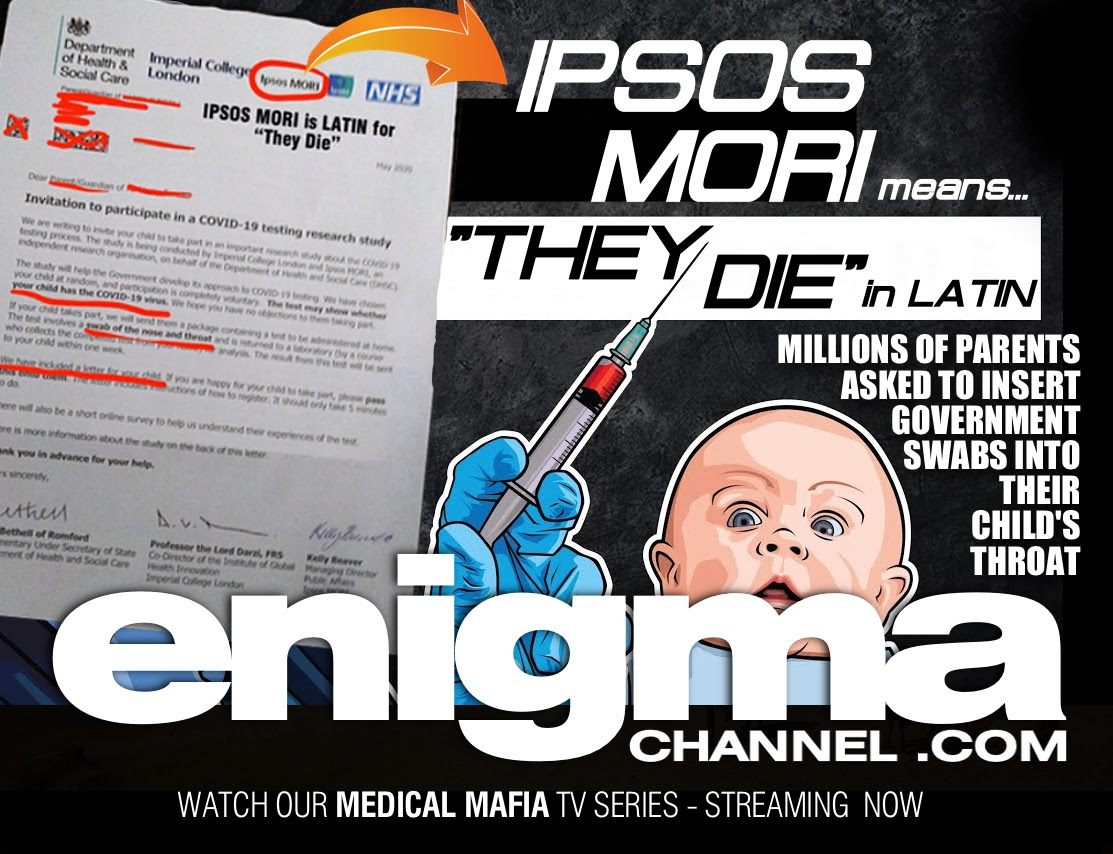 In Britain, special leaflets written to convince a child that it is ok to have SWABS supplied by the government inserted into the child's throat have been posted through millions of letterboxes along with a letter from an organisation called IPSOS MORI…
IPSOS MORI in LATIN means "THEY DIE"…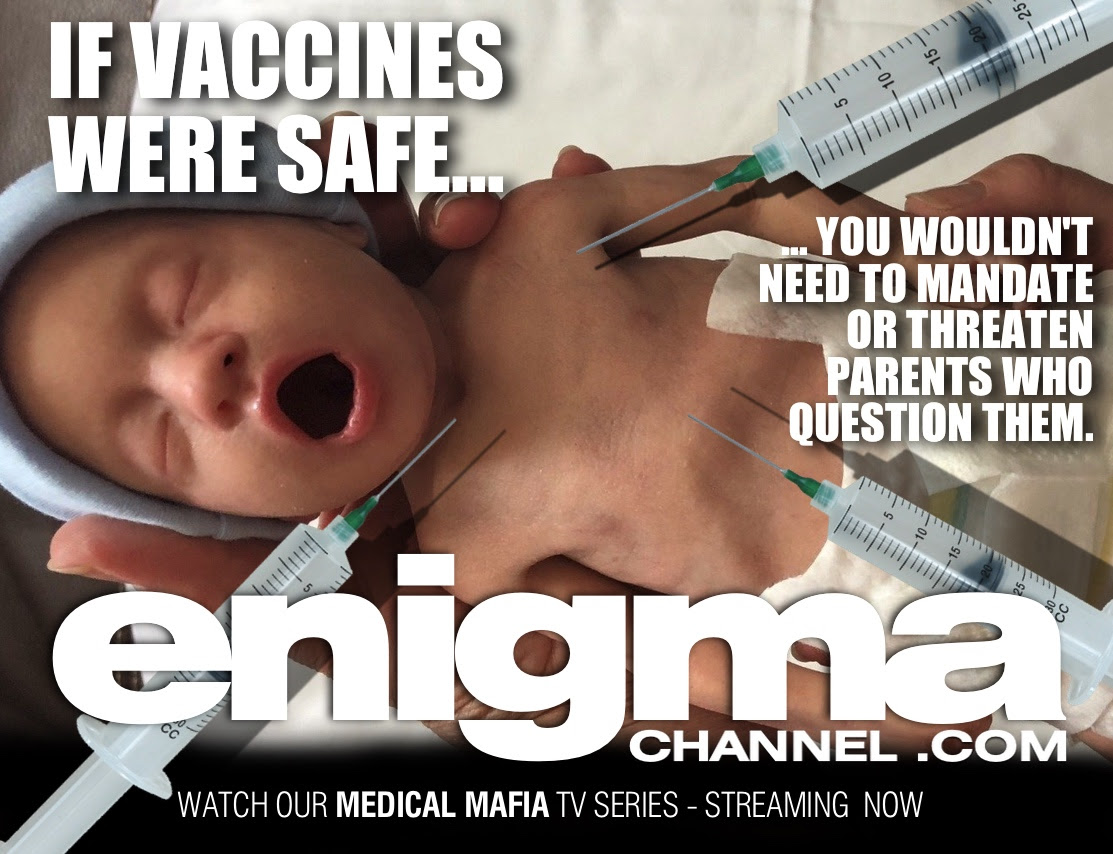 Every child assigned a number. Just like NAZI Germany. Every person forced BY LAW to wear a mask – with a $5000 dollar fine in Germany if you do not wear a mask…
The NAZI era also compelled millions of people to wear masks.
78 years ago, it was invisible gas which was the reason men, women, children and even babies had to wear masks…
78 years later – TODAY – Nazism is back.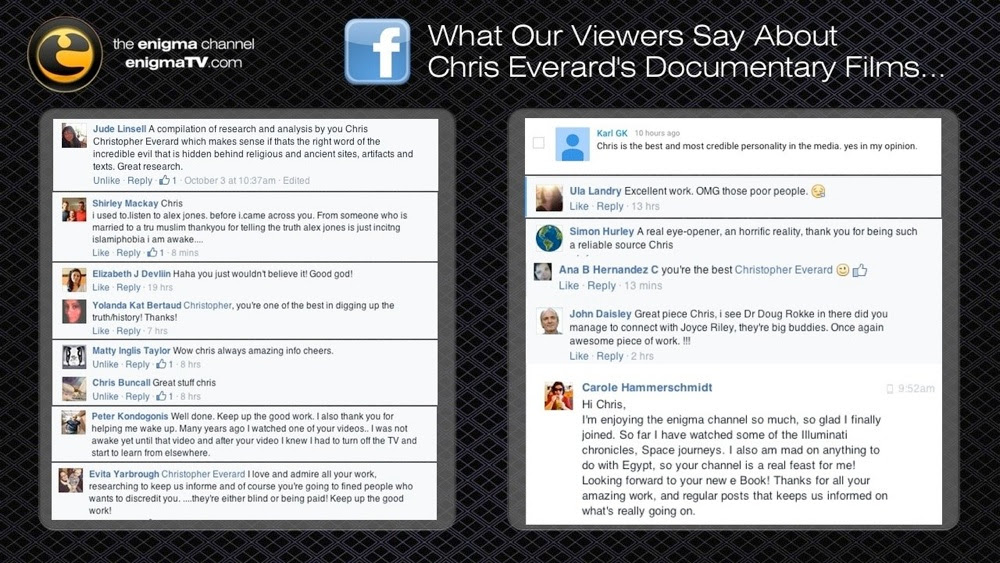 Anyone in any country can subscribe using the 100% secure GumRoad subscription system – it takes just 1 minute to set-up and you can cancel anytime.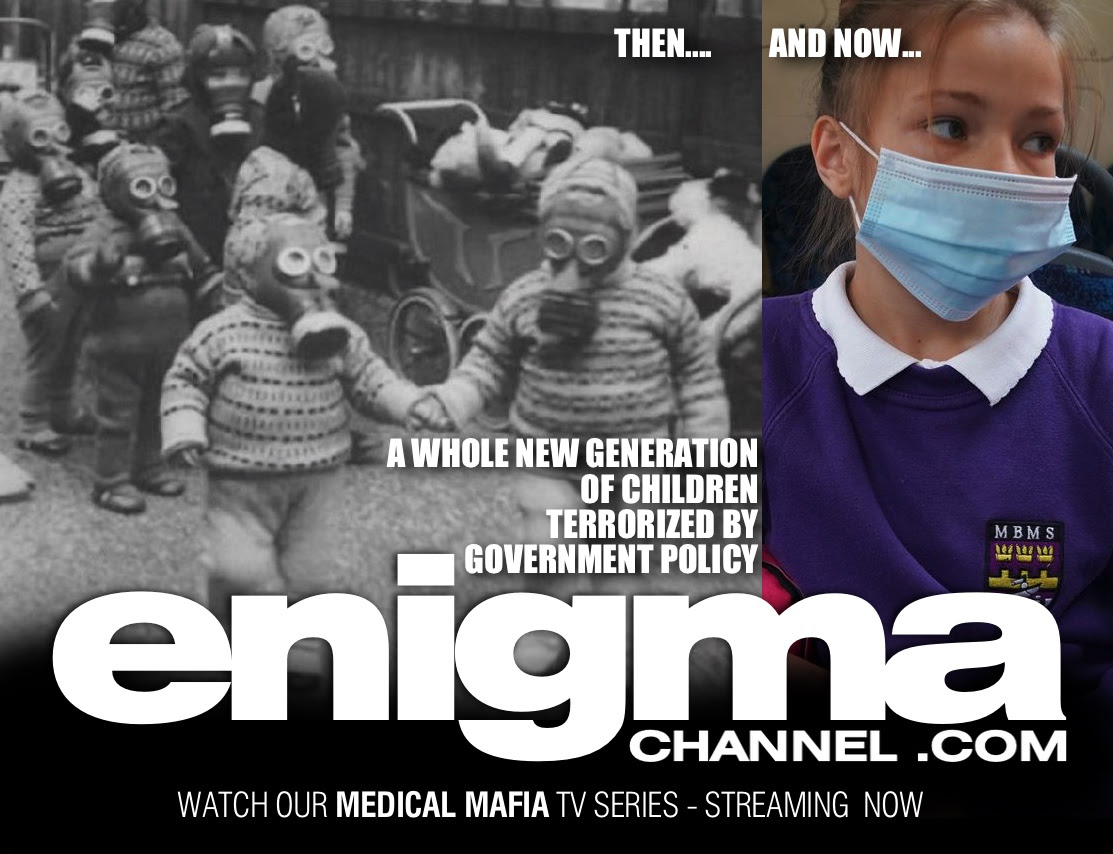 The ENIGMA CHANNEL is not censored in any way whatsoever, and therefore presents a deeper, better researched range of documentary films than any other channel.
We guarantee you will love our vast range of documentary films. The ENIGMA CHANNEL started making films 20 years ago and many of our subscribers have been with us for more than 10 years – start watching thousands of fascinating films & TV shows right now – just click the link.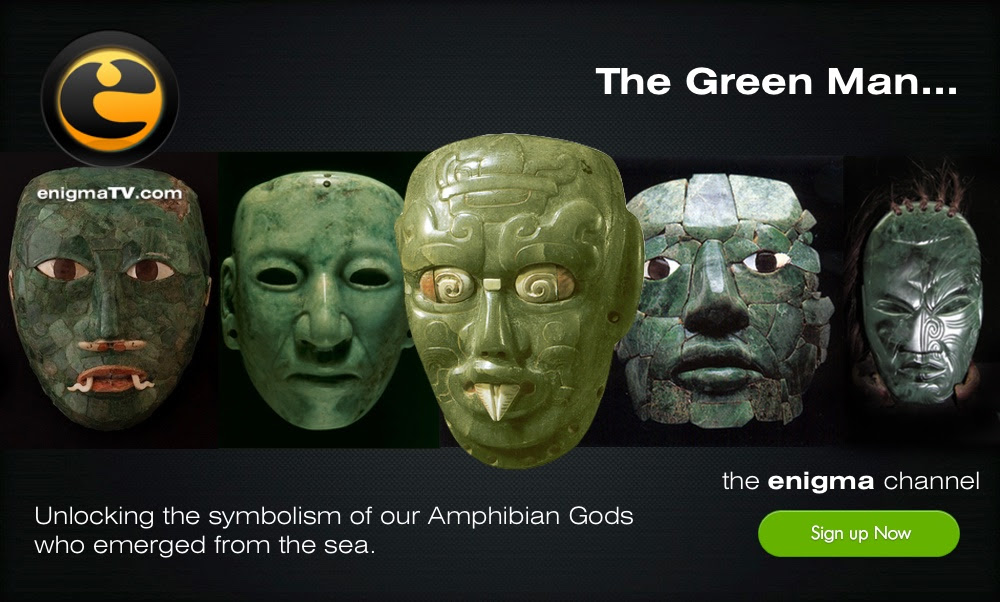 If you already are a subscriber, then log-in at our members site at https://EnigmaChannel.com click the NEW TV SHOWS category and scroll down the list to visit LOLITA ISALND…
Watch THE MEDICAL MAFIA TV series now: Sign-up