By Toby Young / 13 July 2020
Carl Heneghan, the Professor of Evidence-Based Medicine at Oxford, tweeted that there were no Covid deaths reported in hospitals in England on July 10th, but perhaps the data source he was checking hadn't been updated because the NHS England statistics site is now showing six. But for July 11th, the total was just one. Won't be long now before we do have a day on which no Covid deaths occur in England's hospitals. I predict it will happen some time in the next seven days.
Round-Up
And on to the round-up of all the stories I've noticed, or which have been been brought to my attention, in the last 24 hours:
And Finally…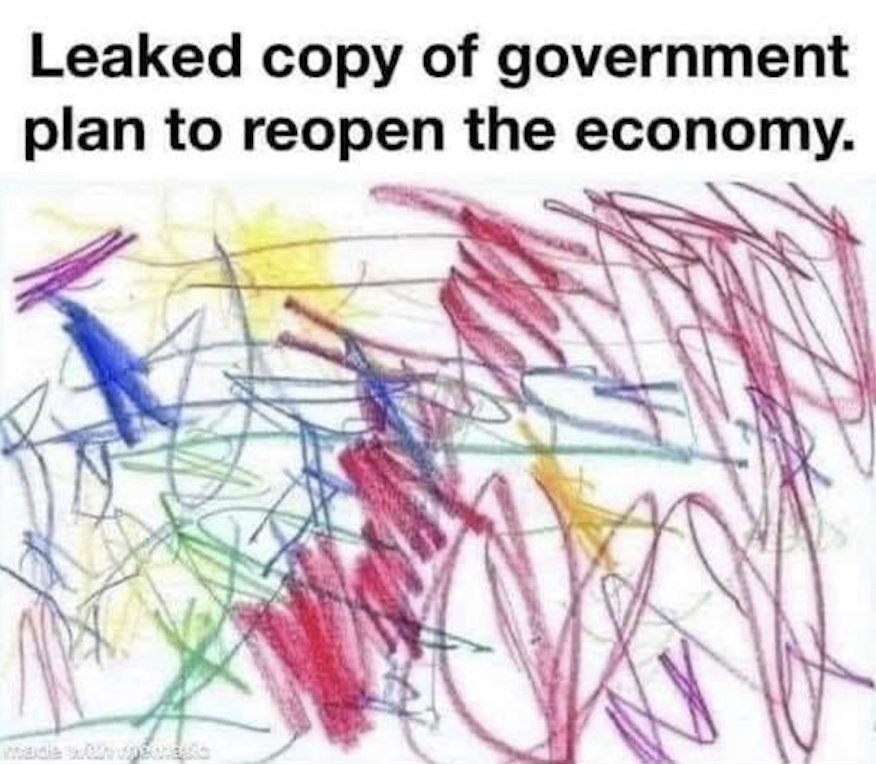 My sources in Downing Street tell me the red crayon belongs to Boris, the green one to Dominic Cummings and the blue one to Matt Hancock.
https://lockdownsceptics.org/