SCB, the Swedish Government Agency for Statistics just released their weekly,  preliminary stats on deaths year-to-date, all causes.  Note that these stats are preliminary, and typically the last 4-5 days or so will get adjusted, slightly upwards.
Still, it's pretty safe to already say that 'Sweden is back to normal' with respect to deaths.
Let's first look at weekly deaths, compared to a baseline of 2015-2019, most of which years had relatively few deaths, compared to a longer period to time: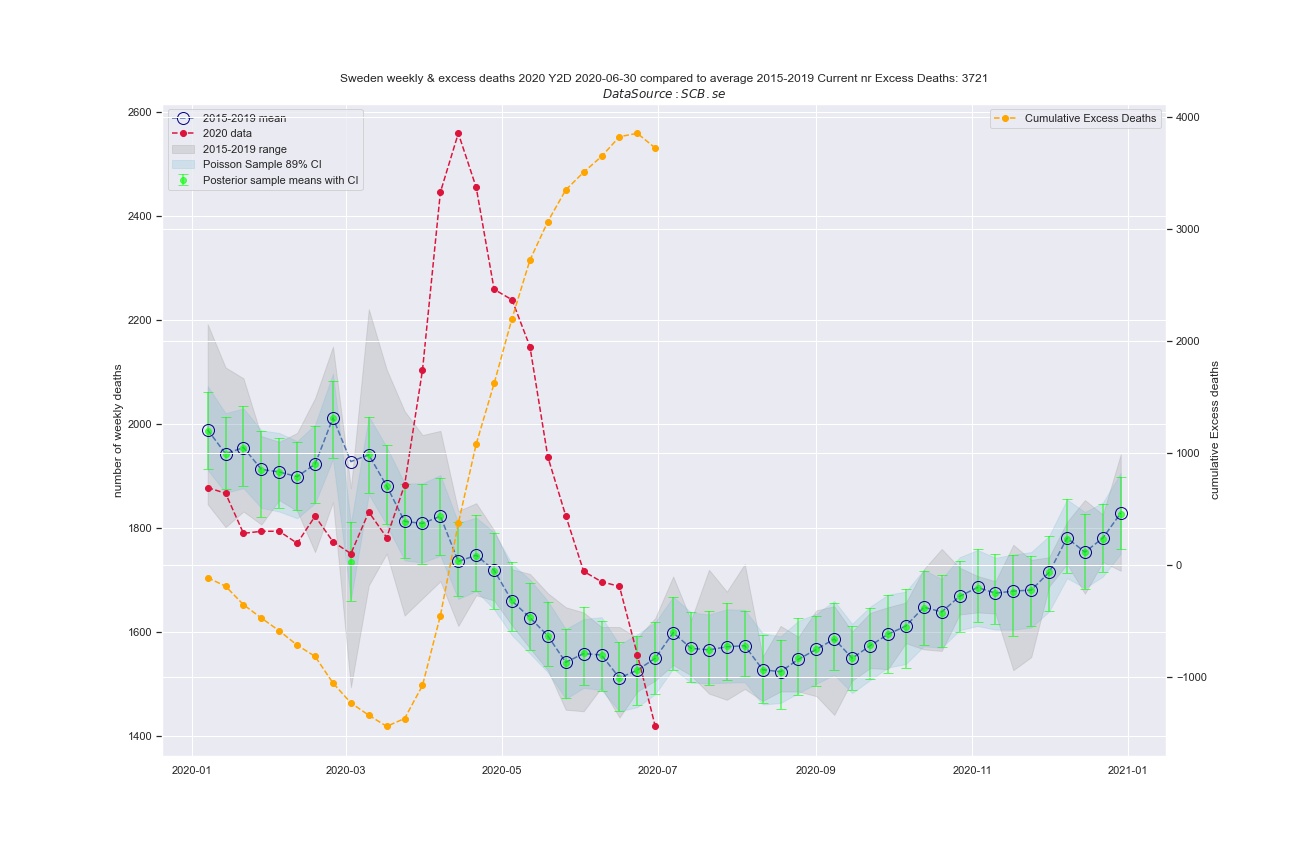 The red curve shows deaths per week, the orange curve shows cumulative Excess deaths. The blue-ish line is the average 2015-2019, and the grey shadow is the range for deaths 2015-2019.
Even if the last week or so gets updated – remember, we are looking at preliminary stat's – it will not effect the fact that Sweden is now back to normal; already the past week was very close to average.
Let's instead look at the data on a monthly basis, and instead of comparing to the baseline of 2015-2019, use a longer period, 1990-2019 as a baseline: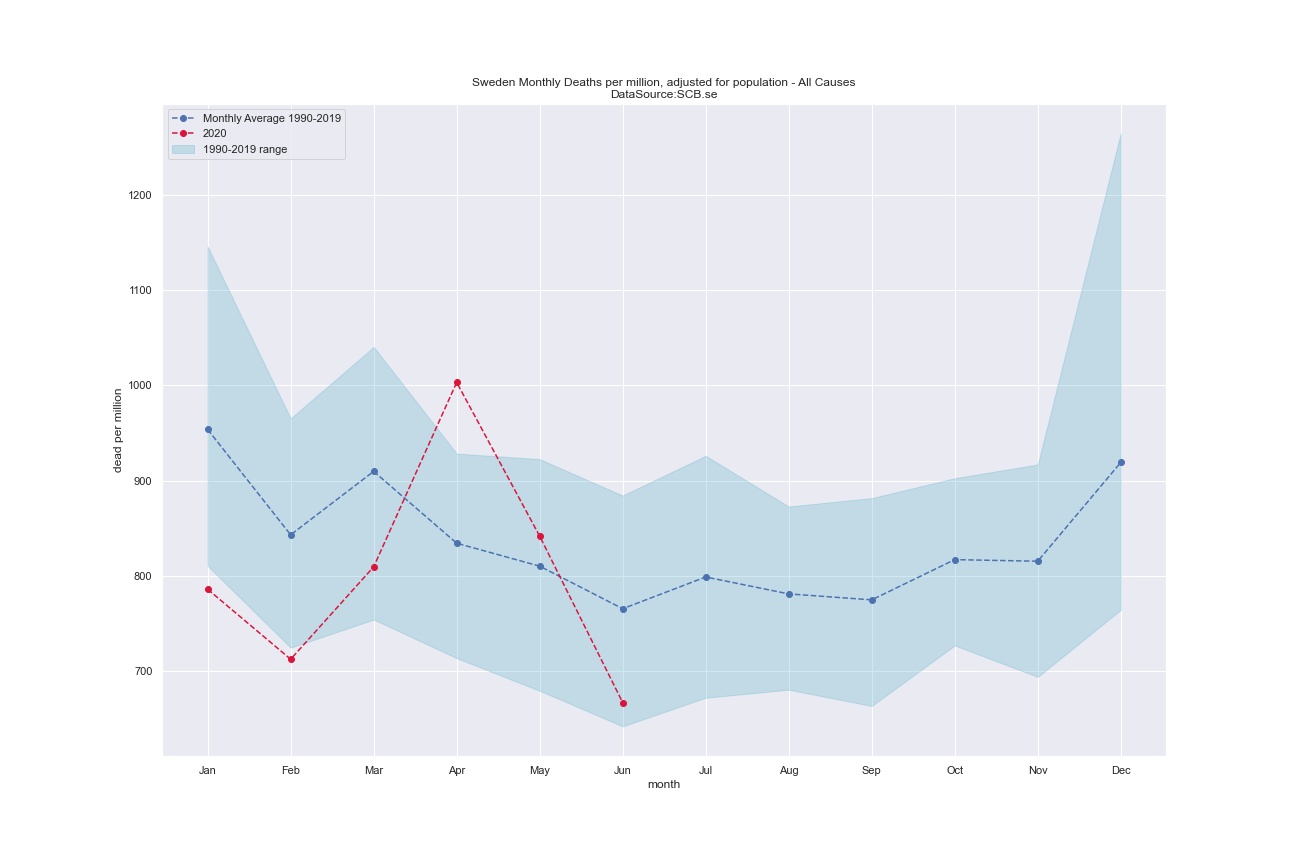 Wow….! Again, we need to be a bit careful since the data is preliminary, but still… June 2020 is way below the average of 1990-2019.
Now, let's look at the total number of deaths for the months January – June, for the years 1990-2020, and rank them according to the number of deaths: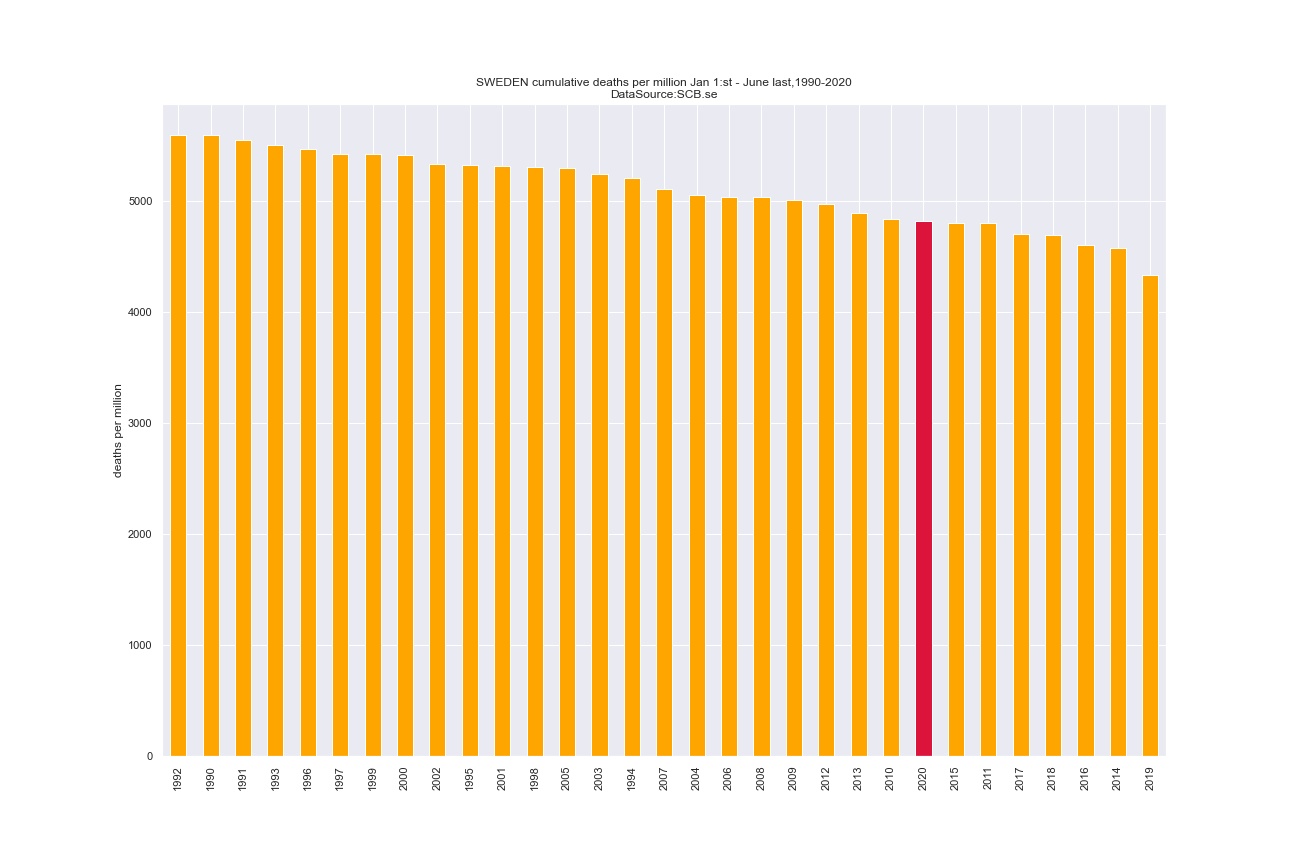 2020 thus far ranks at 24th place.
Next, let's look at the "Top-20 Deadliest Months" over the period of 1990-2020: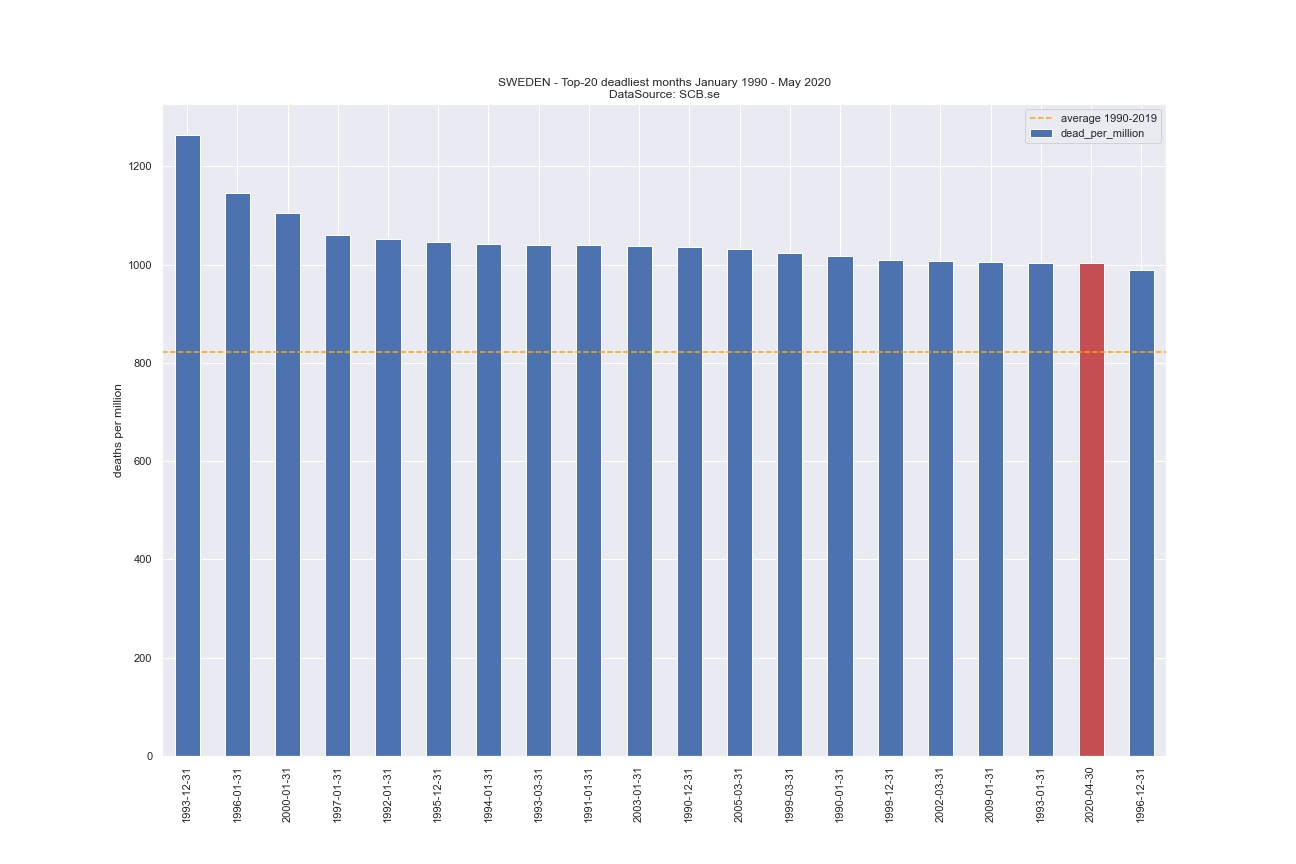 April 2020, "The deadliest month in modern times" ranks at 19th place.
And finally, let's look at each of the years of 1990-2020, and split each year into the months of Jan-June: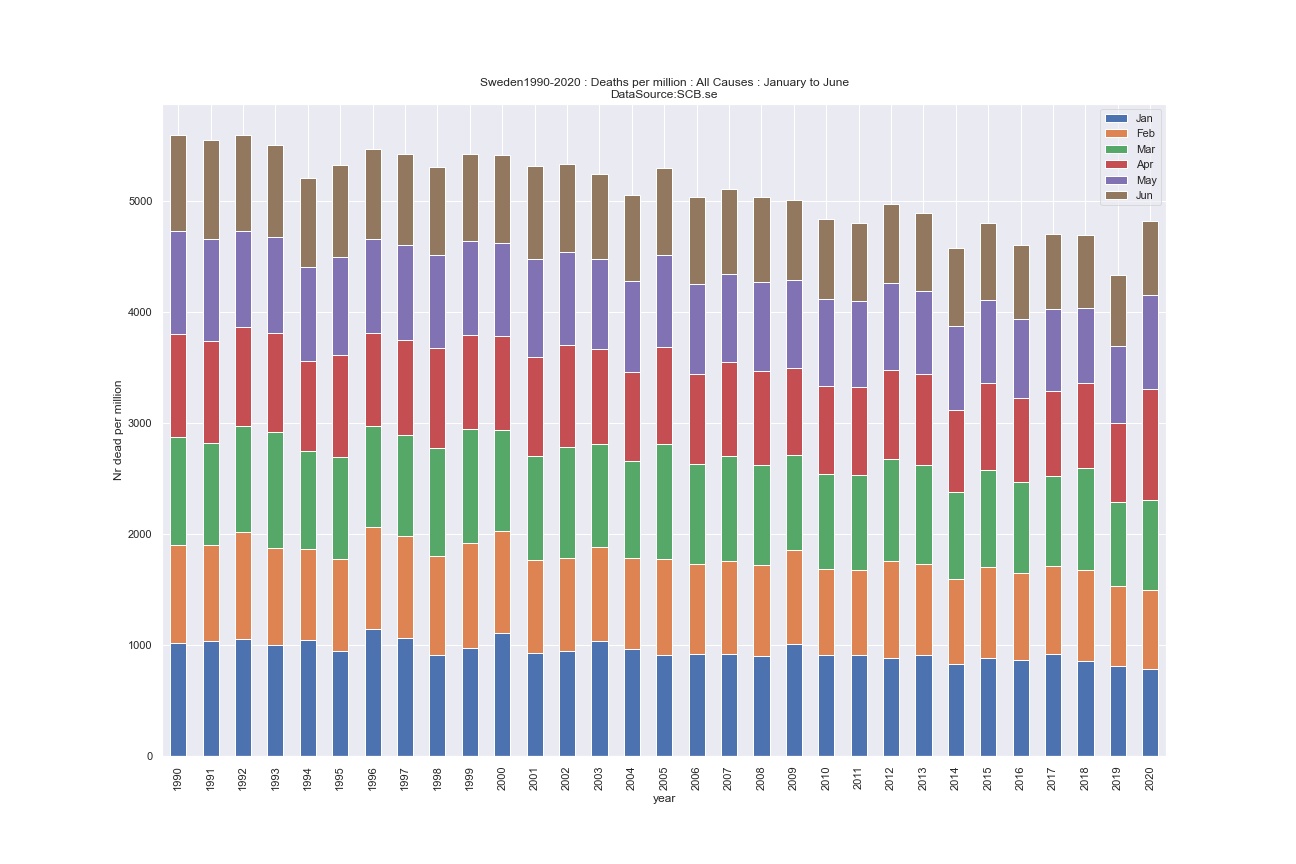 Again, keeping in mind that the data are preliminary, and the last week could be slightly adjusted… still, to me, it looks like "business as normal" now.
The bottom line, at least for me, is that despite all the hysteria, 2020 has been a very normal year in terms of deaths.  I'm very much looking forward to an investigation into what caused the world to overreact to this extreme level…