Maxwell is accused of helping Jeffrey Epstein to recruit, groom and sexually abuse girls as young as 14. Will she make it to the trial?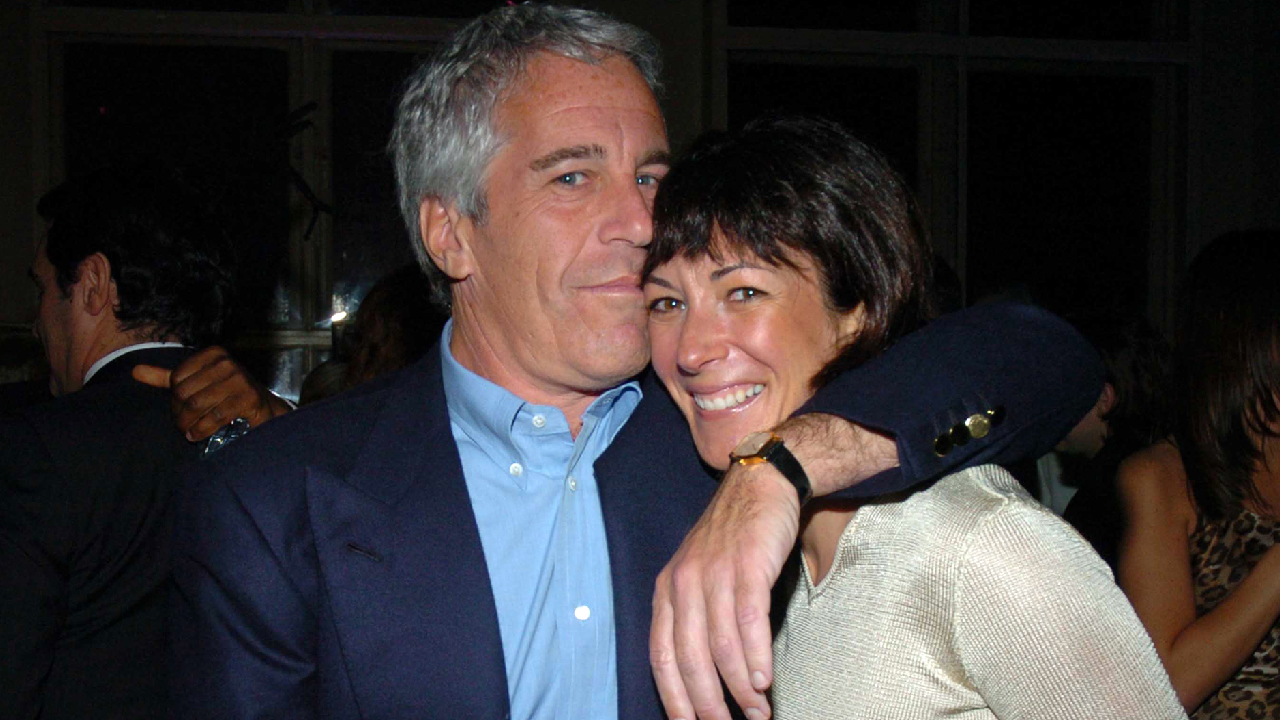 Nearly exactly one year after the arrest of Jeffrey Epstein, Ghislaine Maxwell – the British socialite who once was Epstein's girlfriend – was arrested as well. And the charges against her are heavy.The indictment describes Maxwell's devilish role in recruiting, grooming, and transporting girls to various locations to be abused by Epstein and friends. She's also accused of perjury for lying under oath in 2016 about her involvement in child sex trafficking.
The indictment states:
1 . The charges set forth herein stem from the role of GHISLAINE MAXWELL, the defendant, in the sexual exploitation and abuse of multiple girls by Jeffrey Epstein. In particular, from at least in or about 1994, up to and including at least in or about 1997, MAXWELL assisted, facilitated , and contributed to Jeffrey Epstein's abuse of minor girls by among other things, helping Epstein to recruit, groom , and ultimately abuse victims known to MAXWELL and Epstein to be under the age of 18. The victims were as young as 14 years old they were groomed and abused by MAXWELL and Epstein, both of whom knew that certain victims were in fact under the age of 18 .

2 . As a part and in furtherance of their scheme to abuse minor victims, GHISLAINE MAXWELL, the defendant, and Jeffrey Epstein enticed and caused minor victims to travel to Epstein's residences in different states, which MAXWELL knew and intended would result in their grooming for and subjection to sexual abuse. Moreover , in an effort to conceal her crimes, MAXWELL repeatedly lied when questioned about her conduct, including in relation to some of the minor victims described herein, when providing testimony under oath in 2016.
The indictment explains how Maxwell groomed young girls by gradually normalizing sexual situations – a manipulative technique used by predatory pedophiles.
4 . Beginning in at least 1994, GHISLAINE MAXWELL, the defendant, enticed and groomed multiple minor girls to engage in sex acts with Jeffrey Epstein, through a variety of means and methods, including but not limited to the following :

a . MAXWELL first attempted to befriend some of Epstein's minor victims prior to their abuse, including by asking the victims about their lives, their schools, and their families. MAXWELL and Epstein would spend time building friendships with minor victims by for example, taking minor victims to the movies or shopping. Some of these outings would involve MAXWELL and Epstein spending time together with a minor victim, while some would involve MAXWELL Epstein spending time alone with a minor victim. Having developed a rapport with a victim, MAXWELL would try to normalize sexual abuse for a minor victim by among other things, discussing sexual topics, undressing in front of the victim, being present when a minor victim was undressed, and/or being present for sex acts involving the minor victim and Epstein.

MAXWELL'S presence during minor victims' interactions with Epstein, including interactions where the minor victim was undressed or that involved sex acts with Epstein, helped put the victims at ease because an adult woman was present. For example, in some instances, MAXWELL massage Epstein in front of a minor victim. In other instances, MAXWELL encouraged minor victims to provide massages to Epstein, including sexualized massages during which a minor victim would be fully or partially nude. Many of those massages resulted in
Epstein sexually abusing the minor victims.
Maxwell is charged with six counts including Conspiracy to Entice Minors to Travel to Engage in Illegal Sex Acts, Enticement of a Minor to Travel to Engage in Illegal Sex Acts, Conspiracy to Transport Minors with Intent to Engage in Criminal Sexual Activity, Transportation of a Minor with Intent to Engage in Criminal Sexual Activity and Perjury.
If found guilty, Maxwell could go to jail for 30 to 40 years. The heaviness of these charges could be a way of "encouraging" her to seek a deal by giving up big names in exchange.
One of these names: Prince Andrew.
In a 2019 interview with the BBC, Virginia Guiffre (who recently warned people that she was NOT suicidal) explained how Maxwell led her to Prince Andrew. She stated:
"He is the most hideous dancer I've ever seen in my life. His sweat was like it was raining basically everywhere. In the car Ghislaine tells me that I have to do for Andrew what I do for Jeffrey and that just made me sick.".
Ghislaine Maxwell has been in contact with the occult elite her entire life. She is the daughter of the late Robert Maxwell, a media mogul and member of Parliament with known links to the British Secret Intelligence Service (MI6), to the Soviet KGB, and to the Israeli intelligence service Mossad. Needless to say that Ghislaine Maxwell probably has a lot of dirt on a lot of powerful people.
Is her life in danger? Well, considering the fact that Steve Bing – a close friend of Epstein and a frequent passenger of the Lolita Express – plunged to his death in mysterious circumstances about a week ago, I'd say: Yes.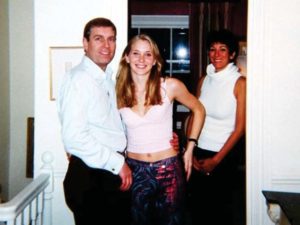 Suicide Watch: Ghislaine Maxwell Accused of Child Sex Trafficking for Jeffrey Epstein