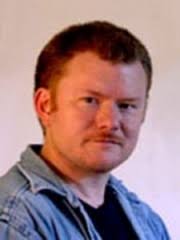 Larken Rose (in the video linked above, banned by YouTube) here states simple things very powerfully. His big point is that …
" No politician or medical "expert" said that lockdown, social distancing and masks would reduce the total number of infected persons." (i.e. these measures would not stop anyone getting ill)
We were told that these gross impositions were all about:
"Flattening the curve"
"Spreading out the time period over which infections would occur"
"Protecting hospitals from being 'overwhelmed'."
We should remember the narrative that mesmerised us all a few months ago. Now, the crisis having passed, is it not reasonable that we should conclude:
1) that the illness has come and gone.
2) that the "outbreaks" now causing local lockdowns are the result of (meaningless) testing, not of any recurrence of the illness.
3) that the ongoing hysteria generated by testing is a psychological attack against us all, not an indicator of any kind of medical reality.
So the fact our government insists that we must all, from tomorrow (24th July 2020) wear masks in shops and the fact that Public Health England has forbidden doctors from issuing exemption certificates to their patients, whatever their legitimate need for them, is about one thing and one thing only.
THOSE WHO POSE AS OUR SERVANTS AND HELPERS ARE FORCING US INTO THE HABIT OF OBEDIENCE TO GOVERNMENT DIKTAT, EVEN WHEN THAT DIKTAT IS POINTLESS AND SELF-CONTRADICTORY.

WE ARE BEING TOLD, 

"TYRANNY IS WHIMSICAL. GET USED TO IT. OBEY."
We must demand to know:
Where is the science to justify the expectation of a "second wave"?

The media has not once questioned why we should expect a second wave.
Repeat. They have not asked this important and necessary "why" question. Not once.
Government "experts" are clearly above having to explain themselves.


LOSS OF TASTE AND SMELL SUGGESTS NERVE DAMAGE
Given that the defining characteristic of COVID19 was loss of the senses of taste and smell and that these senses are experienced as a result of chemical responses at nerve endings in the mouth and nose being converted into electrical signals that are then transmitted to the brain,.. surely these effects are consequences of nerve damage.
Given that the entire nervous system is essentially electrical, the vehicle of impulse and information exchange being electrons in polarised molecules on the surfaces of nerve fibres … given this …
Why is electromagnetic radiation ruled out as a cause of this damage when the effect of varying electro-magnetic fields on charged particles is known to make such particles vibrate vigourously? Given the basic fact that a nerve fibre is an electrical conductor, should not this EMF radiation sensibly be THE PRIME SUSPECT as causative agent for nerve damage?
The often catastrophic health effects of unfamiliar electromagnetic frequencies on the human body have been known and scientifically recorded since the mid-1800s at least (see "The Invisible Rainbow" by Arthur Firstenberg).
This MAJOR cause of public ill health has been written out of the biomedical paradigm since the Rockefeller-funded Lexner Report in 1910.
EMFs as causes of illness was replaced by 'Virus Theory' wherein,
New mutations of a virus = a new transmitted E/M frequency.
One effect is a perfect mirror of the other BUT ONLY ONE IS REAL.
No viruses have ever been isolated from human tissue.
Electromagnetic radiation still causes severe health effects in some humans (also in animals and damage to plants)
Our rulers know all this.
THEY KNOW THAT THE COVID19 VIRUS IS A TOTAL MEDICAL FICTION.
They can spin us any yarn they like about fictitious viruses while causing influenza-type illnesses that only their scientists know about because medical research into these radiations has not been released into the public domain (… again … Arthur Firstenberg recounts the details of this withholding of evidence in "The Invisible Rainbow").
Oligarch-sanctioned fiends can get their engineers to sit at computers and decide which 5G frequencies they will broadcast into the environment and what the intensities of those frequencies will be. They alone know the effect of this radiation on vulnerable individuals (it has always been a characteristic of EMF illnesses that the individual's response to dose of radiation will vary greatly from person to person).
The 5G towers are now installed across the country, ready and armed.
Given that there is no scientific evidence being forwarded for why there should be any kind of "second wave" and given that Bill Gates and some of his pals have confidently predicted a second wave "that we will have to take seriously", it is logical and reasonable to suspect that 5G will be employed to deliver this second wave and (if it will "have to be taken seriously" then) we can expect that some of us will be made very ill indeed by the masters of discourse running this Satanic operation.
AFTERTHOUGHT: Rural Ireland
I have family members in Ireland and have been told that there was no detectable COVID19 in the rural areas of the west of Ireland in which they live. The pandemic has passed them by* … unless a person has been to Dublin or abroad on holiday, i.e. all of the small number of COVID victims seem to have probably been near 5G transmitters. 
(* though severe social restrictions have not)
That is not a scientific observation, just hearsay but, rest assured …. THERE WILL BE NO INVESTIGATION INTO THE POSSIBLE SIGNIFICANCE OF THIS REPORTED PHENOMENON.
There is nothing new in pointing out anomalies and misinformation presented to us by our political and media masters. 
Thousands of people like me are doing this every day of the week.
The truth is that none of what we say, in the short term, really matters. Our rulers know very well they are lying. Many of our politicians are hopefully beginning to understand this too.
In this "Live Exercise" we are being monitored; our behaviour is being studied in order to educate those who regard us as their cattle how best to strategically proceed towards their end goal.
Nothing we say will make a difference.
The attacks planned against us are going to happen. 
There are only three significant questions:
1) At what point will active resistance become serious and intense.
2) What will be the nature of this resistance, and
3) In what manner does the Divine Creator participate in such crises?
We must pray intensely and invite our greatest resource, the author of this entire virtual reality, our most powerful ally and self into the fray. With God's guidance we collectively cannot lose. 
But here is a LAW of our Spiritual reality:
WE MUST ASK FOR THAT HELP.
BECAUSE WE ARE FREE. 
GOD DOES NOT IMPOSE HIS WILL ON US. THE ESSENTIAL ACT IS TO ASK …
… AND WE WILL RECEIVE. DON'T DOUBT IT. TRUST IN THIS TO THE VERY END.
www.kevboyle.blogspot.com