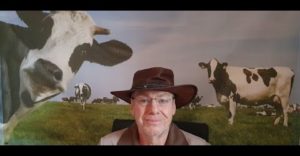 Ian R Crane.
https://www.gofundme.com/f/friends-of-ian-r-crane-fighting-cancer?fbclid=IwAR250A_K4U8aYQjaXzQPmpKgXwU-T-aaUXwulDjrVSTpAH3kAScUkSYUe40
I have established this Crowdfund at the behest of Brian Gerrish (see his Email below). This Crowdfunding Campaign will have 'Third Party' Scrutiny by Brian Gerrish plus one other 'Trustee'.
The 'Trustees' will have the responsibility to keep track of funds raised vs monies spent … and will also be responsible for determining allocation of funds to others who find themselves in a similar situation, should I either no longer require any alternative treatments … or in the event of me not responding to the alternative treatments now being sought. The urgency follows the recent diagnosis that, despite undergoing major surgery in April 2020, the cancer has spread from my prostate to surrounding tissues and is showing signs of attacking my bones.
Having lost my sister to cancer some years ago, I was deeply disturbed by the effect that Chemo & Radio-therapy had on her. Conseqently, I have thus far resisted the Oncological proposition to 'slow down' the spread of my cancer with Radio-therapy!
As you will hear from the attached YouTube video, Brian's offer of support was deeply emotional for me , as I could not have even begun to contemplate this particular alternative therapy without the support required to raise the necessary funding.
One thing I can promise, as soon as I have recovered sufficient physical strength and got my 'discomfort' under control, I will be back in the fray … 🙂
Let me take this opportunity to thank all those who held me in their thoughts and prayers when I was undergoing three major operations (within 9 days) during Easter week this year.  I knew the severity of my situation and was ready to pass on to new adventures. However, it would seem that I may still have some work to do here before I am able to take up that 'new project' and I am in no doubt that the wave of quantum support was instrumental in my 'recovery' to date.
Finally, allow me to say a massive 'Thank You' for considering contributing to this campaign. It is greatly appreciated by me and my family.
Now please read Brian's Email to me, dated Friday 3rd July 2020 …
'Dear Ian,
This is a very short communication from me, which I very much hope you will be pleased to receive, and having read it, be pleased to say "yes" in reply. Just to be clear – the right answer from you is "yes"!
No doubt that with everything that has impacted on your health, time in hospital and recovery, and with the added present mad mad times, AV11 will seem like a very distant event.
What hasn't faded away for us, is the fact that this was yet another excellent Alternative View that happened because you prompted a number of us to step up and help out, whilst you were incapacitated for emergency operations for cancer.
Not only did it work out as a fantastic live streamed event, it was greatly boosted by your personal live appearance on camera, just a day or so after leaving hospital still feeling the effects of some serious and extremely painful interventions by your medical team. You are certainly a real fighter, and it was also wonderful to hear that despite many problems in the NHS, your surgical team were professional, dedicated and caring.
I understand that you are still recovering from that surgery, and whilst it was successful, you are still battling with some residual cancer. I also know that you are very keen that you can keep your options open with regard to the type and timing of treatments, particularly with respect to alternative options not provided by the NHS. And these of course have a cost, even where individuals are kind enough to offer them with donated time, expertise etc.
Ian, I am really delighted to say that I have recently been contacted by a number of your followers and supporters who are keen to help your recovery however possible. In discussion, we realised that for you to have the best access to alternative options, you will need some significant funding.
We have therefore decided that we would like to set up a fund-raiser to raise the money you will need for treatments of your choice. We believe that your immediate preferred option would cost about £6,000, with additional costs for travel and accommodation. We also understand that ongoing treatments will almost certainly be required.
The important bit!!
I would like to propose that you allow us to do this for you (and with you), and I believe we should aim for an initial target of £10,000. Ideally we would like to see the fund move above this sum to provide for you, but with the caveat that should you not need more help with funding, monies would be donated to others in similar health need.
Kind Regards
Brian Gerrish
ukcolumn.org