Elder Snowden 'engineers' deal with attorney Bruce Fein for his son's return to US
21st Century Wire
says…
More revelations emerge surrounding the Snowden Saga, as intelligence operative Edward Snowden is still in transit within Russia. Edward Snowden's father, Lonnie Snowden, has subsequently retained attorney Bruce Fein from The Lichfield Group to aid in Ed's return to U.S. soil. An interesting move, but what does this mean?
The Lichfield Group is a law firm that holds many global partnerships in addition to its political and media consulting. On its own website it alludes to directing or managing global concerns, including assisting foreign governments to influence the United States Congress:
"The Lichfield Group features unrivalled government, media, and business experience. Exemplary is the Group's high level connections with the Department of Justice, the Department of State, and the Central Intelligence Agency. The Group's unsurpassed combination of legal, business, media, political, and government savvy enables it to handle crisis management, tactical, or strategic positioning with unexcelled deftness."
"Whether a client is a giant corporation handcuffed by ill-conceived United States government policies or a foreign government anxious to influence the decisions of Congress, the President, agencies, the judiciary, or State governments, The Lichfield Group is armed with the skills and contacts indispensable for success."
Fein is a scholar for the American Enterprise Institute, which is closely connected to AIPAC, a main lobby for Israeli interests. Fein's business associations largely consist of foreign governments and large oil conglomerates, all of which seem to be strange bed fellows for a "constitutional lawyer" of the United States.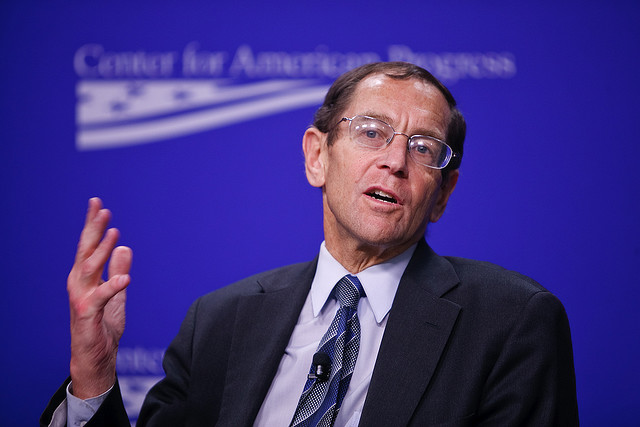 IMAGE: Bruce Fein – the most well-connected Lawyer in Washington DC, Langley and Tel Aviv.

The Tap Blog is a collective of like-minded researchers and writers who've joined forces to distribute information and voice opinions avoided by the world's media.