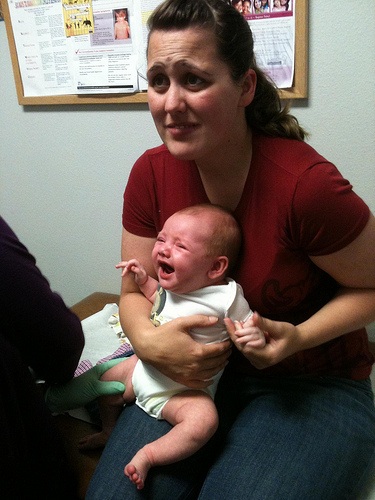 A child in Australia suffered a severe reaction to a flu vaccine.
A family in Perth, Australia, is seeking compensation from the pharmaceutical company CSL Limited. Their daughter Saba became severely disabled after she received the flu vaccine Fluvax in 2010. The family is suing CSL Limited for their daughter's pain, suffering, loss of enjoyment of life, profound disability, medical care and travel expenses, stating that Fluvax caused their daughter to become severely brain-damaged and almost completely blind.
Mr. and Mrs. Button say that their daughter received the influenza vaccine on April 19, 2010, and was later rushed to Princess Margaret Hospital, suffering from convulsions. Saba, now four, has been left quadriplegic and almost completely blind, and reports state that, three years later, she is stilling suffering from regular seizures and requires constant medical care.
– See more at: http://vactruth.com/2013/07/09/vaccine-brain-damage/#sthash.WfnnzgvU.dpuf
The Tap Blog is a collective of like-minded researchers and writers who've joined forces to distribute information and voice opinions avoided by the world's media.