Ken Clarke, Danny Alexander and Lord Mandelson warn against EU exit
Tory, Lib Dem and Labour politicians speak out as cross-party British Influence group launches manifesto for reforming Europe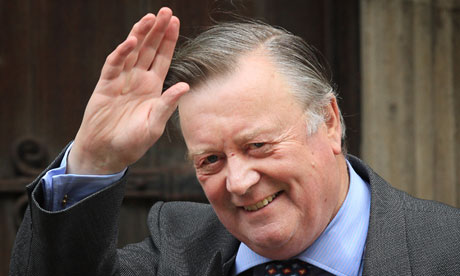 Ken Clarke, the only Tory Europhile in the cabinet, said Britain could reap huge rewards by staying in the EU. Photograph: Peter Macdiarmid/Getty Images
The Conservative cabinet minister Ken Clarke has joined forces with Liberal Democrat Danny Alexander and Labour's Lord Mandelson to warn that leaving the EU would be a "historical error".
TAP – The 'huge benefits' they mention include access to children for paedophiles to rape.
No wonder they call their little group 'better off in'. If I was a child in fear of such serial rapists, I'd prefer the slogan 'better off OUT'!!!! Meanwhile not one police enquiry has yet discovered a single politician guilty or even suspected of paedophile abuse. If Britain leaves the EU, the legal system that protects them might crumble, and paedophiles in politics would finally be revealed.
The Tap Blog is a collective of like-minded researchers and writers who've joined forces to distribute information and voice opinions avoided by the world's media.