Hi Tap,
I hope I am making sense.
Vicky Haigh

Michael Gove threatens to strip Doncaster council of children's services
Education secretary says council has failed to overcome 'serious and long-standing failures' in child protection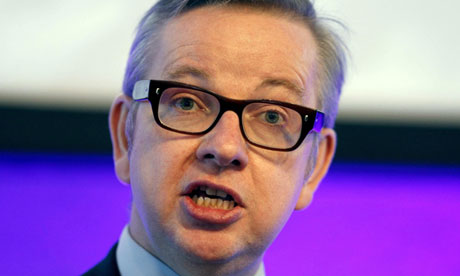 The education secretary, Michael Gove, has threatened to strip a council of its children's services responsibilities after consistent failures in its social services performance.
Gove said Doncaster council had failed to overcome "serious and long-standing failures" in its child protection services despite heavy criticism in the wake of the notorious
Edlington incident
in 2009, when two brothers with a history of family violence sadistically tortured two other young boys.
In a
letter
to the Doncaster mayor, Peter Davies, Gove said he had ordered Julian Le Grand, a professor at the London School of Economics and a former policy adviser to Tony Blair, to carry out a review of the council's social services for children.
The review will assess whether Doncaster can deliver a "sustainable and significant improvement in services" under existing arrangements and whether an "independent organisation" should in future deliver children's services.
Although Le Grand will not deliver his report until the end of May, Gove has ordered the council in the meantime to hire external support to build up its child protection capacity and raise standards.
"I believe these steps are the ones required to establish the best possible chance of the very significant and sustainable change required in Doncaster," Gove wrote.
http://m.guardian.co.uk/society/2013/mar/26/michael-gove-doncaster-council-children
The Tap Blog is a collective of like-minded researchers and writers who've joined forces to distribute information and voice opinions avoided by the world's media.