Hi Tap they never have been keen on Publicity relating to this incident, the time lag in getting her to Hospital has always struck me as being very strange, & apparently the Tunnel has Key Occult Significance related to The Templars.
Keith Allen's Controversial Unlawful Killing Film About Princess Diana Will NOT Get General Release
A controversial film about the death of Diana, Princess of Wales has been shelved forever just a year after it was panned by critics.

British actor Keith Allen, the father of singer Lily Allen, directed the documentaryUnlawful Killing, which charts the 2008 inquest into the tragic royal's death in a car crash in Paris, France in 1997.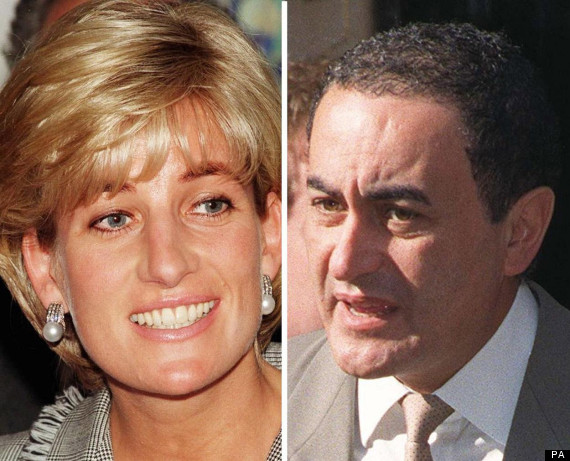 Princess Diana and Dodi Fayed died in August 1997

It caused outrage in the UK over its use of a graphic photo of Diana moments after the crash, and was slated by critics when it was unveiled at the 2011 Cannes Film Festival – and now it's emerged the film will not get a general release.

A spokesman for the producers tells Britain's Daily Mail newspaper, "Unlawful Killinghad been sold all around the world, including the U.S. But there was a specific form of insurance needed by the U.S. distributors to cover them for their U.K. and French offices. This proved impossible to secure. As a result of this the film has been withdrawn in perpetuity."
THE ONLY Difference would point to the fact that this is where The Royals Hang Out, & The City Control System Operates From.
She was doing too much Stirring against Armaments, A CROWN BUSINESS not to be taken out, HRH E2 warned her about DARK FORCES remember. The DARK FORCES are operated by that lot.
Tremendous Profits are being generated by their war & AFGHAN DRUG MACHINE, they don't want this upset by People Knowing Too Much, least of all the possibility of another enquiry.
Murdouch, & Brooks, know a lot more about this, Brooks will be up for Interrogation shortly, & Murdoch according to Fulford the beginning part of the year was giving valuable information. Make of that what you will.
REGARDS ………… WASP
……………………………………………………………………………………………………………
The Tap Blog is a collective of like-minded researchers and writers who've joined forces to distribute information and voice opinions avoided by the world's media.