COMMENT – dognamedblue – saw the Robert Green Rantzen video myself.
it wouldn't surprise me if she's totally involved in paedophilia herself
Remember the 2009 report on how the top elite at nspcc were creaming millions for themselves & shutting down help lines because they didn't have enough cash to run them?
COMMENT anonymous – If we accept that the Rothschild banking dynasty is at the top of the pyramid in this country and that Savile was a 'fixer' between politicians (TAP – and for royalty) and children from children's homes, and that he was passing on info to the Israelis about said politicians to be used by them as blackmail, we can understand how Savile was at once protected and by dark forces and feared by the establishment. Now, Rantzen's childline must have uncovered many paedophiles in high places over the last 20 years but I'm not aware of any revelations. Could this mean that she has also been playing the role of informer to the Israelis?

(Esther Rantzen founded Childline in 1986. Childline is now part of the charity NSPCC. aangirfan.blogspot.com)
http://aangirfan.blogspot.co.uk/search?updated-min=2012-01-01T00:00:00%2B01:00&updated-max=2013-01-01T00:00:00%2B01:00&max-results=50
Ben Fellowes refers to a party in a house in the New Forest attended by the founder of a child protection charity.
Ben was around sixteen.
At the party Ben was given drugs, alcohol and was propositioned by men and women all night.
Ben ended up passed out in the garden.
Senior Times journalist Jack Malvern interviewed Ben for an article that was to appear on 20 October 2012.
Malvern asked Ben to name the people who had abused him as a child.
1. Ben talked about cabinet minister Ken Clarke groping his penis in political lobbyist Ian Greer's office.
2. Ben talked about a top female BBC producer who likes to have sex with teenagers.
3.
Ben listed the well known actors, casting directors, producers, directors, writers and executives who had abused him sexually, or attempted to abuse him sexually, while he was a child actor.
October 22, 2012
By Ben Fellows
21st Century Wire
The Jimmy Savile paedophile ring at the centre of the BBC has taken an interesting twist this week as this journalist has come to realise that accusations of child abuse and paedophilia only extend to the deceased.
If you're a living, breathing human being in the entertainment industry mainstream media won't expose you. If you are a paedophile or child abuser in the entertainment industry and are famous or powerful you can breath a sigh of relief –
you won't be exposed
, at least not by the Murdoch empire.
The Times may have canned the story because of a name tied to SKY.
It all started when I was contacted by Ruth Lewy from The Timesnewspaper on October 16, 2012. She wanted me to do an exclusive interview about my experiences as a child actor when I had run the gauntlet of paedophiles in the entertainment industry. She wanted to"give this a great showing" but she would also "want to be the only people you speak to until it appears in print this weekend." All I asked for in return for giving The Times an exclusive was that the story would definitely run. She agreed to the terms and said that senior Times journalist Jack Malvern would interview me and a photographer would take some pictures of me for the article, which would appear on Saturday the 20th October 2012. So we arranged a time and a place to meet.
Jack Malvern a tall, balding ex-public school boy complete with the uniform of his generation was late to the meeting. When he did eventually arrive he had to go shopping for a new pad! When he did eventually arrive proper, he sat down in front of me at the Novotel in Greenwich and asked me specifically to name names of people who, I alleged, were suspected paedophiles or had abused me in some way while I was a minor.
For the next two hours I sat in the Novotel being interviewed intensely and having only one cup of tea. The deal was that I was happy to name alleged paedophiles and child abusers in the wider industry, based on my own experiences but the story had to run.
What was good about the article, I thought, was that The Times were going to be brave and publish the names of actual living breathing people, rather than dead people like Jimmy Savile or Wilfred Brambell. Famous and powerful people who could argue back, perhaps call me a liar or fantasist in an attempt to clear their name.
I talked about *******(Name redacted at the request of Cabinet Office) in political lobbyist Ian Greer's office. How he gave me alcohol in an attempt to get me drunk. I explained to Jack Malvern that there was even video evidence of the incident as we'd filmed it during our "cash for questions" sting operation for The Cook Report, we had a camera in a briefcase which captured the sordid event.
I talked about a senior female BBC producer who likes to have sex with teenagers. Or I should say have sex with me when I was a teenager. I continued with a long list of names of extremely well known actors, casting directors, producers, directors, writers and executives who had all abused me or attempted to abuse me sexually while I was a child actor.
I explained to Jack Malvern of The Times, that I only ever had sexual relations with women however that didn't stop predatory gay men from attempting to get into my pants. As a child actor you are not responsible for your actions, you're naïve, vulnerable and quite frankly an idiot, well I was. So, saying no when powerful industry people are telling you to take drugs with the implication that if you don't – you won't be hanging around for long, is highly unlikely. It's one of the oldest tricks in the book and works really on children, now add sex, money and power into the mix and you're lucky if you don't spend life after being a child actor in rehab and therapy – of course some do.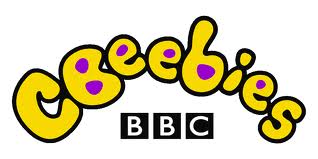 So, from the age of 15 I was a regular at Stringfellows, Cafe De Paris and The Atlantic Bar and Grill. I attended many celebrities parties and private functions.
One party was in a house in the New Forest and I must have been around sixteen at the time. At the party was a certain founder of a child protection charity. I was given drugs, alcohol and was propositioned by men and women all night until I ended up passed out in the garden. I eventually got a cab back to my digs in a terrible state. You'd think that for someone who is known for their charitable works protecting children she might insist that this party was for adults only and make me go home or at least keep an eye on me and stop me from drinking – recognising the fact that I looked and was very young.
For consenting adults there is nothing wrong with sex, drugs and rock 'n' roll. However, I was a teenager and was being introduced to a very murky world by so called "respectable" industry figures and celebrities.
Now, none of my story seemed to be a problem for Jack Malvern when he interviewed me, he was happy to publish what I said. After the interview I even checked to see if he was happy with what I said. The only issue was that later in the day he wanted to interview my mother about an incident when I was called into a casting for a major drinks company. I gave him my mother's telephone number, he left two messages which she ignored as she didn't want to talk to him. My mother never agreed to talk to Jack Malvern which is what I told him when I later informed him that she didn't want to be interviewed as she's a very private person and it was her choice. Jack Malvern didn't seem to think it was an issue and left me with the impression that the article would run as planned on Saturday 20th October 2012.
Of course printed here are just a few stories of the many that I told him. He'd asked for names and I'd given them to him with details only one who was there would know. He even emphathised at one point and told me that my story rang true for him as he'd experienced similar problems with predatory gay men when he was a young journalist or so he told me.
Little did I know that the next BBC person I named was the one that would stop the article from coming out. The person who I am referring to shall remain nameless in this article, however they are a new star of SKY Television. It seems that Sky have a lot invested in this person and like the BBC stopping the Jimmy Savile Newsnight programme Murdoch et al. have withdrawn an explosive article in The Times that threatened to reveal a far seedier side of their new star than they would like. Drug taking, inappropriate sexual behaviour and child abuse isn't something the Murdoch empire want revealed.
Now, Jack Malvern of The Times may say that I'm an unreliable person or that they couldn't corroborate the accusations I was making. But isn't that what child abuse is all about? There are laws preventing people from making false allegations so why would I lie. In any case they said they'd run the article either with or without the names. So, why didn't it run? My theory is that they didn't want to give me the platform of appearing in The Times, just in case I mentioned names at a later date.
The Murdoch empire and BBC are clearly safe havens for child abusers to operate.
A society that takes the position of not believing victims, hiding the truth and protecting abusers for their own personal gain is a sad state of affairs. It is typical of a society gone mad, set up to procure children and to protect paedophiles. In other words children's well-being comes down to simply politics. If you accuse someone of abuse and they happen to be famous or powerful then tough luck you lose. You won't be believed, regardless of the validity of your claims by either the state or mainstream corporate media seems to be the message.
The irony is that the Murdoch empire, who has always been quick to name and shame is curiously reluctant when it comes to naming one of its own stars. It appears that the empire is only prepared to expose child abusers and paedophiles as long as it doesn't affect its own reputation.
We've moved on from just phone hacking.
One of News International's slogans on their Website is "We're delivering more news, to more people, more often, in more ways than ever". If the Murdoch press is willing to deny the public vital information which is in their interest to know, like exposing paedophiles and child abusers, then the question has to be – Are News International's titles worth the paper they're written on? Or more importantly, are the Murdochs responsible enough to run a media empire influencing millions of people all around the world.
If they're hiding child abuse, then the answer is no.
Listen to The Ben Fellows Radio Show atwww.thebenfellowsradioshow.com.
…
RELATED: BEN FELLOWS SAYS 'THEY ASKED ME TO NAME NAMES, BUT DIDN'T LIKE THE ONES I GAVE!'
RELATED: 'I RAN THE GAUNTLET OF PEDOPHILES IN THE ENTERTAINMENT INDUSTRY'
RELATED: 'HE'LL FIX IT!' SIR JIMMY WAS A CHILD 'FIXER' FOR THE ELITE
TAP POST
One effect of The Sun newspaper letting loose the puzzle as to who Uncle 'Dick' was, has been to take media pressure off others, alive in the current time who should be held accountable for Savile and the paedophile Satanists running Britain. At the very top of that list would be this lady.
All promise and no attempt to save victims.
Sent in by David Turnbull
Dear Tap,
I am pretty sure i watched a video clip some time ago as in maybe 2 years when Esther Rantzen was stopped in the street by Robert Green acting on behalf of Hollie Greig and she was given a brief rundown of the case by Robert and tho' it was obvious she did know something she chose to walk on and ignore him. I can't locate the video but if any of your readers can it would certainly put beyond any doubt the hypocritical nature of this limelight hugging wannabe shedding crocodile tears about her feigned horror at the saville disclosures.
Letter to Esther Rantzen written by Peter Eyre
I am shocked that you have not attempted to become involved in the terrible case of Hollie Greig. We are looking at the satanic rape of an innocent girl from the age of 6

years for a period of 14 years. She was gang raped by not only her father and brother but also by a greater peodophile ring in the City of Aberdeen and you have been made aware of this case. My question to you as candidate for the next election is why have you not become involved in this case?

You clearly show the following as one of the main bullet points of your campaign:

"As Founder/President of ChildLine for 23 years, I will use my child protection experience to enhance the lives of Luton 's children. They are our future."

Based on this statement alone how can you ignore the Hollie Greig Case?

Are you aware that this activity is not just contained within Scotland but is rife throughout the country?

It is your duty of care, as a potential politician, to abide by your own declared agenda and in that context alone you have to respond to the extremely disturbing story.

The case of Hollie Greig will not go away. Our numbers are growing each and every day with our numbers likely to reach around 20,000 by this weekend.

I strongly urge you to nip this in the bud without delay and show the ethical and moral side of politics that many fail to identify.

Below are the links to my current series which I ask you to read through and also a link to Anne Greig's interview on US radio. The other issue here is the fact that the UK media has been gagged by the Scottish Legal System. One would normally expect a story of gang rape and paedophelia linked with a murder to take centre stage in the media, but not in this case. This story would be classified as a "Scoop" and only the Palestine Telegraph has so far had the courage to publish this story on almost a daily basis…….why is this so?

In the event that you do not become involved in Hollies case or reply to me directly on this very important issue, I would ask you to remove the above mentioned bullet point from your webpage as it would clearly show that you are not abiding by your own principles.

Peter Eyre – Middle East Consultant – 19/3/2010
I later found that this email was returned undelivered so I have included it anyway as I am sure she is reading the articles but not responding….shame on you Esther.
So there you have it, everyone is totally extremely tight lipped on the topic of Hollie Greig but we in the Palestine Telegraph continue the exposure of this big cover up at so many levels. I am sure that the ever growing "Hollies Army" are all fired up and ready to go into battle……for the Scots over the border…remember "Brave Heart" and don't let this scum tarnish the good name of Scotland. Bless you all.
Peter Eyre – Middle East Consultant – 19/3/2010
TAP – I decided to watch Esther Rantzen on 'Who do you think you are?'. This is what I saw.
Her father was a BBC engineer, hardly mentioned, though obviously key to her subsequent career. Jewish parents. Great grandfather a fraudster. It seems to run in the family. His police record was destroyed during WW2 (apparently). He got away with it and the Police seemed to forget he had a criminal record on his return to UK, after doing a bunk years earlier. Esther was pleased he got away with stealing all his clients' money, and shooting one of his father's servants. Esther found it all rather hilarious. Her father's father, the Rantzen side, was a wealthy stockbroker with sexual history, raping a parlormaid. Again she finds this hilarious. Goyim.
The Rantzens were early arrivals in the 1850s from Warsaw, moving up to upper middle class level by 1880. Climbing the social/economic ladder in those days was rare. Her great grandfather Abraham became a diamond broker and made a fortune. Esther's father's middle name was Barnato, from Barnie Barnato, one of the richest men in the world, a diamond dealer. Her great grandmother, Sarah Isaacs, was the sister of Barnie Barnato. He bought the right plots in South Africa, and was bought out by Cecil Rhodes for £500,000,000, the biggest cheque ever written at the time. Barnato later disappeared off a ship without trace. Mmmmm. Esther acts as if she never knew and wondered what happened to all the money. I think we can imagine. Ester's grandparents inherited an amount of visible funds, but peanuts compared to what must have been the real fortune.
In Warsaw the Rantzens were spelt Rancen, and long established. Why did they leave? They lost two children, and then he lost his brother at 44 and his father to illness. Maybe that persuaded them to leave. Warsaw was occupied by Russia and Russia was oppressing the Jews. Later the Nazis burned down their home in WW2 and killed half a million or so of the neighbours. She manages a little emotion at this stage. Survivor guilt. A good performance. Great opportunity to consider some real Jewish victims.
Her past is cryptic, but there are enough clues as to be able to suggest she was put forward as window dressing for the paedophiles, maybe even for Childline to act as a recruitment agency for them. The Savile revelations are only the tip of an iceberg. Rantzen helped them to get away with it for many decades, as most people assumed organisations like Childline were doing something to stop it all. They weren't. They are part of the paedophile infrastructure that is in place, and is still in place to this day untouched.
FROM COMMENTS –
http://whale.to/c/tony_blair4.html
Peter Mandelson is controlling director of the NSPCC, and when Margaret Hodge ( Oppenheimer) was children's minister she lived next door to Tony Blair, they also knew childline funders Sarah Caplin and Esther Rantzen, who are connected to TV mogul Michael Grade.
The Metropolitan police tell us that a score of scandals have hit children's homes across the country, and strangely all has gone very silent, except for the Holly Greg case, now this is the only one that involves a girl all the rest being boys, one reporter for a newspaper asked Westminster police why has all this not got out,? and pointed at chief children's minister Mrs. Hodge ? , and asked if this was a conspiracy of silence and if so why?
Interestingly a score of names of frequent visitors to these care homes including pop musicians DJs and top politicians. Was a gag order imposed by Tony Blair,? including mention that Gordon Brown was close to several rent boys and Sarah Macauley was paid £50,000 to marry him and stay the course, this out of publisher Robert Maxwell's 'black widow fund' which went usually to Zionist activists. Maxwell's daughter Ghislaine is said to be fund administrator and close to Prince Andrew, and all this is why no politician does what it says on the tin, because they have to dance to the paymasters tune 'He who pays the piper, calls the tune.'
'There are 1000 hacking at the branches of evil, but just 1 hacking at the root' – Henry Thoreau
T Stokes London
The Tap Blog is a collective of like-minded researchers and writers who've joined forces to distribute information and voice opinions avoided by the world's media.