Hi Tap, well now the Brown Stuff is really hitting The Fan, who knows where it will end, it appears that there has been a Great Awakening, all this information has always been Available, but it's dissemination has been poor. It is unfortunate that It took recent events, The Abduction of a 5 year old Child, paralleled with, The School Teacher &15 year old School Girl Pupil, Absconding to France, followed by, The Savile Exposé ( information that was available on this Web Site months ago), to arouse peoples Interest. I have been sending Stuff on this Practice w/r/t The Elite for a long time, as you will see if you Reference it, as well as Stuff relating to CANADA 01/03/12
The name Saville brief summary, family settled in Yorkshire before the year 1066.The family were then given land and titles for their help in the Battle of hastings.Sir John Saville was knighted after being involved in many famous battles as a soldier and mixed with kings and royalty.
He was then made the sheriff of Yorkshire and became involved in a dispute with Sir Robert Grovsenor over the use of the same coat of arms.
Duke Henry, his friend, then granted Sir John a life tenancy of certain lands at Marsden in the duchy of Lancaster lordship of Pontefract. The Grosvenor family are the biggest property owners in the country to this day. If Savile was related to this lot, was this why he knew Mountbatten & was respected within the royal family.
It looks like they are trying to go for a DAMAGE LIMITATION EXERCISE to me, with BENT STATISTICS, they hope to produce, from INDIRECT QUESTIONS, not really Related to the Main Reason for Saviles Unrestriced Pervertions.
A bit like the way they Reduce The Number of The Unemployed, The Real Figure is c.a. 6,000,000 but they Report it as
As for Dr……. who ever he is
If Psychologists answer this Guy's Questions, they will only be addressing The Issue from a very Narrow Myopic Perspective, & as you say Tap, they are not ADDRESSING THE REAL ISSUE, i.e. CHILD PROCUREMENT FOR THE ELITE, which the Majority of The Public have no idea exists, or the reason for it, as The Major Mainstay to Control The MATRIX, of which many are also unaware.
The Elite Believe in Pantheism, where the Mind of Man Becomes The mind of God, & as The Late Bill Cooper used to say, "IT MATTERS NOT IF YOU BELIEVE IT, THEY DO & THEY ARE IN CHARGE," it therefore has a profound influence on everyone.
otter walks gave a very interesting Comment :-
@ WASP, You have written Information humans should know… The Truth goes deeper then the history which is slowly coming to the attention of the populous. The 1st Nation People have a history; and all know that the victors write history… These days I hear more and more how the U.S. Republic was based on the Magna Carta… Certainly common law was a mind set given the day. However, there is at least two histories regarding the Constitution of the U.S…………
There appears to be a lack of understanding by many as to why Characters like Savile never get called to task. I sent a Post 11/23/11 relating to this issue with D/L Links, which is worth looking at.
The Key to controlling you, is The Entertainments Industry, read about it it is all on Tap's Blog I would suggest that it is important as they deactivate many Links relating to this stuff
One of the best kept secrets in history is the Monarch Mind-control programming which uses trauma-based mind control along with state of the art mind control to create humans who are totally controlled by a handler without even knowing that they are controlled. This is accomplished by sophisticated use of the brain's ability to disassociate, which is used to the extreme to create structured multiple personality-disordered minds.
For an extremely technical definition of what the Monarch program as it was used as US Department of Defense code name for a subsection of the CIA's Operation Artichoke which is also known as Project MK Ultra. However, this technical definition is misleading because the Monarch Programming under various names such as Marionette programming has been going on since the Nazis
HOW IT WORKS:
The basic component of the Monarch Program is the sophisticated manipulation of the child's mind to protect itself from extreme trauma by creating Multiple Personality Disorder. The most inhumane severe torture is used on children to create extensive MPD. Then the various alters (personalities) are found and Programmed using state of the art mind control.
Harmonics and sound waves are used to manipulate the RNA covering of neuron pathways to the subconscious. Harmonic generators code named "ether-wave" are able to imbed detailed commands which are linked to audible triggers. This is one of the standard features of the Monarch program. It allows the slaves to be controlled by trigger words which make no sense or seem to carry no negative connotation to outside listeners. For instance the words, "Mr. Postman wait and see" might set off an access sequence so that a slave living away from its master goes to its master (also called a handler). Some slaves are turned into sleepers. They live normal lives but perhaps carry an assignment 40 years down the road at a prearranged date or a prearranged trigger. Some of the Illuminati hierarchy have been turned into sleepers so that they can be available when the Anti-Christ begins ruling to train the large influx of new people into the Illuminati and Satanism.
What The World Needs Now is to know the Reasons, so read the Links, because you won't get this Information in State Controlled Media, so you will Never Know the Reason for Child Abuse, & why Savile as a Procurer, was allowed to be an UNCHALLENGED USER.
Part of the success of the mind-control lays within their child procurement abilities. The' corrupt Finders group, which consisted of FBI/CIA men who helped procure children, were led by Marion Pettie, who was called "the Stroller" and "the Game Caller" by Finder members.

* The establishment allowed CIA programmer Dr. Louis Joyon "Jolly" West to examine Jack Ruby in his jail cell. When Ruby refused to admit to insanity, West labelled him "paranoid and mentally ill" and Ruby was placed on pills, which were called "happy pills". Ruby believed he was being poisoned by the establishment.

· Part of the success of the mind-control lays in the fact that there is such a widespread network of pedophiles. On Channel 5, May 6, 1996, during a show "Priestly Sins," it was stated that "at least 3000 [catholic] priests are sexual abusers of children." The program stated that 600 priests have been reported to law enforcement within the last few years for complaints of sexual abuse of children. The show stated that catholics are silenced and punished if they speak up. Priests who speak out are penalized. For instance in 1985, a senior official at the Vatican's embassy in Wash. D.C. discovered rampant sexual abuse and wrote a report on how it should be dealt with responsibly. The church promptly buried the report.
IS CAMERON PART OF A MIND CONTROLLED MK PROGRAMME?
or for that matter are all MPS? Operated By MI6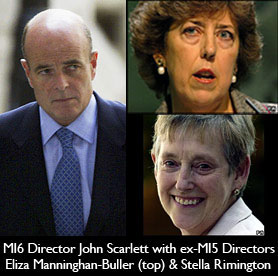 MI-6 MK ULTRA: a UK Survivor's Story (Part 1)
Contrary to the popular image, many MI-6 agents start as trauma- brainwashed child sex slaves. "Red Ox" was one.
Part One- Here
In an email, he said:
"You are right
about Royal Arch Freemasonry and MI6
. I have been in these meetings as a young boy. Games played with electroshock, paedophilia, drugging, group rape. The main purpose is disassociation, not sexual gratification.
The person who did it to me was Thomas Hurd (MI6) and this was at Douglas Hurd's cottage . Also met John Scarlett and Eliza Manningham-Buller, and Stella Rimington. Blair, Mandelson, Kinnock, Saatchi, Cameron, Osborne and others (Simon Cowell, Piers Morgan) all attended.
It makes perfect sense if you are worshipping Satan."
This is additional confirmation of the basis thesis of this website: that the world is run by a satanic cult, cabbalists empowered by the central bankers. Cult members are controled by their sexual excesses and blackmail ……….
OXFORDSHIRE, ENGLAND – D
ouglas Hurd was running for leader of the ruling Conservative Party (UK) in 1990. As a nine- year old boy, I had a 'chance' encounter with the Hurds at the Theatre, in Chipping Norton, Oxfordshire, now David Cameron's constituency.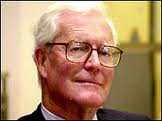 (left, Hurd, British Foreign Sec 1989-1995)
This early November Pantomine, was enjoyed or endured by a collection of Hurds including Douglas, his son Thomas and Thomas's wife, the very attractive Catherine. …………
"T" IS FOR TORTURE
So what happens if you have "T" with the Royal Arch? It mainly involves a cattle prod and stories from Alice in Wonderland. This has been discussed in depth and I can confirm what has been said is pretty well spot on. Thomas Hurd was the one applying the cattle prod to me, and I still have the moles to prove it.
Mark Allen of MI-6 went there as a boy. Some of the other lads who went there, such as the Hon Nick Knatchbull also experienced "Alice". Most of the boys go on to Eton (age 13-18) where there must be a fair few having gone through it.

Knatchbull used to confide to a boy Joey Vlasto and myself about the "horrible" things that his father and friends used to do to him. Father is Lord Mountbatten. When I spoke to Nick about being dressed up in a yellow fisherman's outfit and electroshocked, he said he'd been through exactly the same thing.
At Hurd's house, When John Scarlett (MI-6) was running the electroshock "Alice" or "T" session on me, he allowed me to sit in the "Royal" chair.
There are chairs for 2 types of programmer, one Royal and one normal. The normal one is usually handled by the likes of Andrew Marr and Daldry.
As can be gleaned from accounts, some members of the Royal Arch take things more seriously than others, and have different perspectives.
A former GCHQ Director present wanted to train me as a "guardian" (become one of them – the 'real' Communists) but [ex
Foreign
Secretary Douglas Hurd's son] Thomas Hurd (left, now MI-6) being a sociopathic little toe-rag wanted to train me as an assassin as punishment, and certainly didn't want me being let loose near Miss Kennedy, who is the daughter of a close-ish friend of his.
A quick rundown of some of the Royal Arch games played at Douglas Hurd's cottage, before we go via air to Bohemian Grove :
Fingers or fists in a variety of animals including: a fox and a donkey.
Choking: almost turning blue
Providing 'treats' for young girls (ejaculate)
Including "record-breaking" attempts, some successful, that porn stars would not attempt. There is a young woman called Alyssa, who wore a T-shirt berating Giorgio Grandi, who attempted the same trick.
The trials and tribulations are based on the 1975 film, Salo, by Pierre Paolo Pasolini, which I was forced to watch.
Pierre Paolo eh? That would be the same name as a witness to the murder of MI-6 worker Gareth Williams. What would the Metropolitan Police of London make of that!? (Answer: they make nothing of it, having not spotted the link).
BOHEMIAN GROVE
Present were UK friends of Rothschild from both 'democratic' Parties: Cameron, Osborne, Mandelson, Blair, Miliband. …..
As they were going in, I asked David Cameron, accompanied by his 'twin' George Osborne: "Sir, Sir" , "what's your name"?
Eventually he snapped "Cameron, and that's all you'll get out of me". "And what's your surname?" no answer. "leave it, er, Cameron" Osborne smirked, "he's just a stooge the Royal Arch are using".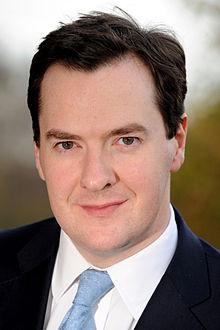 The KGB then instructed me to ask Osborne (current Chancellor of the Exchequer) whether he was afraid of "being caught" and then "being exposed – "you'd have to catch me first!" Judging by his high-profile 'friendship' with big black drug-taking escorts.. he's not *that* hard to catch! One in a long line, perhaps…
THREE-STAR HOTEL
At Bohemian Grove, they discussed HAARP and chemtrails in clouds.
The Grove is not a pleasant place, apart from being given a blowjob by high priestess Madonna on the altar.
Other rooms included the "Dolls Room" where MK'd children are picked out for abuse amongst others, and an "underused" Golden Shower room where kids are used as urinals.
They worship Moloch, Satan's gatekeeper, and 'pretend' to sacrifice children, though it seem a few slip through the net.
I made it back to Britain, was given a scholarship to an elite school, and made to sign a contract with MI-6, before the age of 18 and the end of my education. This contract was kept… but it was kept only by *them*, *not* by me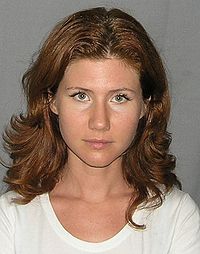 The former Director of GCHQ, kept my side of the contract. "We don't trust them" the KGB said to me, and interviewed me with a young woman who wanted to be a reporter, Anna Kushchenko (now, Chapman).
Well, I don't trust *anyone*. But hey guys, I'm looking forward to evidence being revealed, because under the terms of the completely fantastical contract MI-6 made up, they owe me about £1m per year for the last 15 years.
One of the things the Royal Arch do when they are electroshocking/programming someone is to do fake aliens.
When abusing children, they sometimes dress up as Mickey Mouse/Donald Duck/Disney characters, or claim their name is "Chuck Norris"………
If there is one Thing I can't Stand, it is The Elitist Parasites Who Control This Country, Thinking We Are Stupid. We are well aware of what they are up to, also why should they have a a Platinum Plated Non Contributory Pension Scheme, when Every One Else has to pay for their Own Pension Plan. I wrote this Friday, I read this in todays DM :-

MPs could lose their gold-plated pensions as part of a radical shake-up to be unveiled by a parliamentary watchdog today.
Their generous pensions could be cut and put on the same footing as other public sector schemes – saving the taxpayer millions of pounds.
The Independent Parliamentary Standards Authority will today launch a consultation on whether MPs should have to wait until after the age of 65 to receive their pensions. They could also be forced to pay more in contributions.
Sir Ian Kennedy, chairman of the watchdog, said he believed MPs' pensions are "expensive to the taxpayer and out of kilter with the modern idea of where public sector pensions should be"

The Bad News Is, They Will Probably Get A Pay Rise.
Do We Actually Need 650 MPS,
792 Eligible Members of The Upper House
, as well as All The Vatican's Controlled Civil Servants, operating from the City of London, we should be asking ourselves, for a country the size of ours, particularly in view of the fact we are Controlled by 'ROMES E.U. GANGSTERS'
I saw part of BANKER CAMERON'S Performance, spouting his 'Bull Shit' & Protecting His Mates Financial Interests, That means Tightening The Screw Even More, for Normal People, what is it now in real figures
6,000,000 Unemployed
, and they are still Importing Foreigners into Country to depress hourly Labour Rates.
Providing Free Health Care for all Foreigners (Pseudo British) who come here, as well as providing them with Luxury Housing Accommodation, & State Hand Outs for Pocket Money, together with many other "Entitlements" they appear to Qualify for, whilst our own Decent People are forced onto the Streets, having had their Homes repossessed, by Cameron's Bankster Mates, who pay themselves with Q.E. MONEY & no doubt furthering the supply of Housing Stock to Accommodate yet more Flotsam & Jetsam.
DON'T LISTEN TO THEIR CRAP _ ALL POLITICAL PARTIES ARE TAKING THE PISS OUT OF YOU, & THOSE YOU THINK, DON'T ARE HONEY TRAPS, WHY NOT CHECK THEM OUT, YOU WILL FIND SOME VERY STRANGE RELATIONSHIPS, & FINANCING.
There are a lot of The Bankers Camerons Mates Who own Properties they rent out at Exorbitant Rates to local Authorities, to house these Pseudo British, to perpetuate their Gravy Train Existance. We have heard some remarkable tales in this area of highly needed Workers we have not been able to find amongst our own People, from ONE LEGGED POLISH ROOFERS – TO UNQUALIFIED DOCTORS & MEDICAL STAFF, many of whom were unable to speak ENGLISH
Foreigners must be given free treatment by GPs – it is their human right
New guidelines dictate that doctors must register any foreign patient
Includes asylum seekers, overseas students or tourists on a short holiday
Some GPs are furious, describing changes as a 'charter for health tourism'
My Fellow Countrymen & I were unaware that having paid our Contributions over the years, & Financing the Previous Generations Pension & National Health Scheme, (You Know The Ones Who Were Involved in The Last Politically Contrived War – Our Kith & Kin), as they too never directly paid into Bevan Scheme, anything like they got out, but they paid in other ways, by carrying us through the war & putting our Country on A Firm Footing, (Later to Be Destroyed By The Bankers & Wilson, Heath, Thatcher, Blair & Brown, with CAMERON Finishing The Job),this equalised it out so there is no resentment here. But then we had Smart Assed Politicians, who allowed unlimited entry into our Country, allowing Every Tom Dick & Harry Free Handouts of All Descriptions, entering without Health Checks & never having paid a cent towards them.
THESE SMART ASSES THEN HAVE THE AUDACITY TO STATE, THAT THE PENSION SCHEMES ARE TOO EXPENSIVE, TO ALLOW THOSE WHO HAVE PAID IN, TO HAVE A DECENT RETURN ON THEIR INVESTMENT, WHILST THESE PARASITES, ARE SCREWING THE SYSTEM FOR MILLIONS OF POUNDS TO PAY FOR THEIR SCHEMES THEY HAVEN'T PAID A CENT TOWARDS.
AS WELL AS GIVING FREE HAND OUT TO EVER TOM, DICK & HARRY WHO COMES HERE.
WHY IS THAT THEN, _ BECAUSE THE AVERAGE PERSON IN THIS COUNTRY SPENDS ALL THEIR TIME WATCHING TV PROGRAMMES, RELATED TO CELEBRITIES, MOST OF WHOM, ARE INCAPABLE OF SPEAKING CORRECTLY, & COULDN'T THINK THEIR WAY OUT OF A BROWN PAPER BAG. THESE SAME IDIOTS ARE THEN ASKED THEIR OPINIONS ON SUBJECTS OF WHICH THEY KNOW SWEET F/A, & THEIR UTTERANCES ARE THEN TAKEN AS GOSPEL TRUTH BY THE BRAIN DEAD LEMMINGS WHO WATCH THIS RUBBISH.
GUESS WHAT_ YOU GET SHAFTED BY SMART ASSED MINISTERS & MP's, WHO RECEIVE THEIR INSTRUCTIONS FROM THE CRIMINALS WHO RUN THE E.U THE BRUSSELS GANGSTERS MANY OF WHOM ARE BEYOND CONTEMPT. HERE YOU WILL FIND A HIGH CONCENTRATION OF PAPAL KNIGHTS, & CHILD ABUSERS, BRUSSELS IS NOTED FOR IT.
I would by most, be expected to support The Conservative Party. I did at one time when I mistakenly thought, they were out to Improve Peoples Lives, as opposed to Blair & Brown's Lot, & Their Moppets, who it appeared were only out to improve their own Financial Standing. We know they are Marxists.
I hoped, or though as I had never observed it, that there was a difference between the Two Parties, but time, however, has proved this not to be the case. The Expenses Saga showed us, That MP's in General with Few Exceptions are just a GREEDY BUNCH OF SELF SEEKING PARASITES, who have never taken their SNOUTS OUT OF THE TROUGH, they are Laughingly Elected By Us, But Never Represent Us. If They Did We Wouldn't Be In The E.U.& Subjected To All Their Nonsense, inc, Non Exinsistant Anthropogenic Global Warming, as an excuse for Climate Change, that is occurring naturally, or Chem. Trails Man Made.
I was sadly mistaken
Some of CAMERON'S BULL SHIT:-
'We're not sending children up chimneys, we're giving them a chance. What's cruel isn't asking something of people – it's when we ask nothing of them.
Follow us: @MailOnline on Twitter | DailyMail on Facebook
He said his father's life was 'not a hard luck story, but a hard work story'. He added: 'Work hard. Family comes first. But put back into the community too
Follow us: @MailOnline on Twitter | DailyMail on Facebook
LOOK AT BANKER CAMERON'S BACKGROUND & WHERE THEY GOT THEIR MONEY _ EAST INDIA TRADING CO/ STANDARD/ LAVITA BANK search it out on the Blog then tell me he is just an Ordinary Bloke & I will Say BOLLOCKS!
This has close ties with the OPIUM TRADE, BOXER WARS & QEEN VICTORIA'S DRUG RUNNING.
Now you can Guess Why He Won't Give Us A Vote To Exit The E.U., as he Promised, He is a Firm Supporter of The Establishment, Which Favours A United Europe & Single Currency
The chances of Britain leaving the EU rose dramatically last night after it emerged that one of David Cameron's closest Cabinet allies believes it is time to tell Brussels bluntly: 'We are ready to quit.'
There is so much information on this stuff it is difficult to know where to start.
I Am Just An Ordinary Chap. Who Searches The Internet, If I Can Find This Stuff, Why Can't The Professional Journalists, Find It & Report It. No Prizes For The Answer!
ONE THING IS CERTAIN THOUGH, UNLESS THE SHEEPLE WAKE UP, THERE WILL BE NO END TO THIS PROCUREMENT & ABUSE, SUFFERED BY CHILDREN, BY THE ELITE.
REGARDS ……… WASP


.
The Tap Blog is a collective of like-minded researchers and writers who've joined forces to distribute information and voice opinions avoided by the world's media.